When things get good in the real estate market, people tend to get fearful quickly and automatically predict a collapse.  The last downturn really put a strain on thousands of families in Northern Colorado via job-loss, foreclosure or bankruptcy.  The memory of the most recent recession looms very heavily even in the hottest real estate market in the country.  People are afraid of being burned.  People are afraid of losing again.  What if you weren't afraid? What if you could purchase or sell without fear of a downturn?  Here's why the next downturn won't be like the last.
Supply Vs Demand
Supply is very, very stifled in this market and demand couldn't be higher.  In 2006, there was quite a bit of demand, however, Northern Colorado was flush with lots, new homes and plenty of resale sellers.  There was even a 'bright future' predicted in 2006 even when builders were offering thousands of dollars of concessions, appliance packages and freebies just to entice buyers.  The days of concessions and buyer choice is gone.  Unless we build more, or demand softens, the next downturn won't be like the last.  Demand continues despite continued rising prices and detached residential building is still very slow.
Equity Vs Debt
In 2006 and 2007, plenty of Northern Colorado families were in debt up to their eyeballs.  Times were great, and interest rates were historically low (6.25% – ha!).  There was money to lend and debt was easy to acquire.  Unique adjustable rate mortgages, low downpayment and zero down loans were all the rage.  When the meltdown occurred, those folks with no skin in the game quickly realized that they needed to come up with cash quickly, or face a short sale or foreclosure.  Today, if a homeowner lost a job and their back was up against the wall, a seller could sell their home even lower than market value, but not be subject to a short sale or foreclosure because of the mounds of equity the average homeowner has developed as a result home price appreciation.  The appreciation has given homeowners quite the cushion. Cash equals flexibility.
Loan Security
Interest only loans, NINJA loans (No income, no job or assets), "stated-income" loans and sub-prime loans allowed people to over extend themselves on homes they really couldn't afford.  Today, loans are more regulated and lenders have to follow very specific guidelines based on income, debt, and credit.  Every homeowner obtaining a loan must meet these requirements, understand and consent to the terms prior to closing.  Although the regulations create a little paperwork headache on the front end, these buyers are protected from the very same bad loans that caused the 2008 crash.
The Worst Was Not That Bad
Of course if you went bankrupt, were foreclosed upon, lost your retirement savings, or lost a job, the last recession was bad for you.  In the Fort Collins area, peak median values in 2007 were at $210,850.  By 2009 when the market bottomed out, median values for the year were just $206,000, a 2.3% drop.  In the Greeley/Weld area, things were worse.  In 2006, peak median value was at $184,000 and fell all the way to $161,000 in 2011, a 12.5% drop.  But, Fort Collins reached pre-recession levels again in 2011 and Greeley/Weld was back to pre-recession median values by 2012.  All in all, the worst recession hit other parts of the country much worse than Northern Colorado.
I'm tired of hearing that the bubble will pop.  I've seen way too many buyers sitting on the sideline waiting for prices to fall, only to see them rise to the point where they can no longer afford a home.  We've got more homebuyers moving in.  The time is always right to participate in this market. If you're waiting to time the market drop, you might be waiting a while. If the market begins to cool down, we won't get a drop in prices, simply a slowing of appreciation.  I'd love to hear your feedback!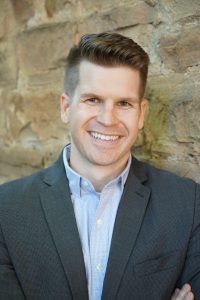 About the Author:  Jared Reimer is a native Coloradoan and an Associate Broker at Elevations Real Estate in Old Town Fort Collins.  He's a community advocate, business champion, blogger, leader, tireless volunteer, innovator, thinker and expert on all things real estate in Fort Collins and surrounding Northern Colorado.  You're likely to find Jared spending quality time outside with his wife, Kacie, and young son, Hudson, or sharing a beer or two with a friend throughout Fort Collins.  Call or text Jared at 970.222.1049 or email him at Jared@TheCraftBroker.com