If you were to make a list of why you should move to Fort Collins, you'd likely find yourself running out of paper before too long.  The Fort Collins area has earned such accolades over the past ten years as 'Best Place to Live in America'; 'Best Place to Raise a Family' and a 'Top Retirement Destination'.  On top of those awards and distinctions, Fort Collins boasts unrivaled recreational opportunities, a bright and sunny four season climate, top ranked education and healthcare systems, and one of the most attractive college town atmospheres in the nation.  All of these items make Fort Collins a great place to live, but why should you move to Fort Collins?  A stable, and diverse real estate market is our answer.
A solid real estate market is a main attraction when businesses and people are thinking of moving to a new location.  Fort Collins, and all of Northern Colorado didn't experience the massive swings during the recession –  a polar opposite to Florida, California, Arizona and Las Vegas.  These destination locations had wild swings over the past 10 years, where prices doubled in the early 2000's, only to erase those gains over the next five years. In 1991 the Federal Housing Finance Agency set a benchmark data point (100) that evaluates Home Price Index.  Take note of the data below:
Although Fort Collins did not increase dramatically in the early 2000's, we also did not experience the dramatic drop in home values.  Slow and steady wins the race in real estate.
On average, Fort Collins home values in 2001 were at $208,217.  Within 5 years, Fort Collins had gained almost 20% to $248,796. The largest gain from year to year was only 6%, far from a roller coaster upturn.  Over the next five years, prices were marginally the same at $248,480. Averaged over the first decade of the new century, we had a very stable and consistent 2% per year gain of Fort Collins real estate values.
Market stability is a major factor when making a move to Fort Collins.  Values aside, there is a wide variety of styles, age, location dependent amenities and price ranges that appeal to every type of buyer from just starting out to multi-million dollar home buyers.  Homes in the Fort Collins area offer good value and are proven secure investments.  Great economy + great real estate market + fantastic setting = great opportunities for those looking to relocate to an exceptional place to call home! That's why you should move to Fort Collins.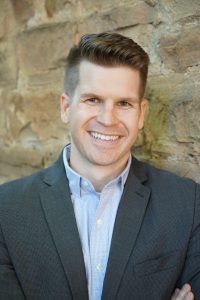 About the Author:  Jared Reimer is a native Coloradoan and an Associate Broker at Elevations Real Estate in Old Town Fort Collins.  He's a community advocate, business champion, blogger, leader, tireless volunteer, innovator, thinker and expert on all things real estate in Fort Collins and surrounding Northern Colorado.  You're likely to find Jared spending quality time outside with his wife, Kacie, and young son, Hudson, or sharing a beer or two with a friend throughout Fort Collins.  Call or text Jared at 970.222.1049 or email him at Jared@TheCraftBroker.com