Spring is in full force and summer is right around the corner.  You don't need to be selling your home to spruce up the curb appeal.  Having a great looking home reflects well on the homeowner and encourages your neighbors to step up! Curb appeal doesn't have to be expensive either – a little elbow grease leads to some serious sweat equity. Curb appeal is your home's first impression – either for a guest, neighbor or potential buyer.  Follow these curb appeal tips and you'll have a home that you can be proud of.
My favorite tip: Upgrading the night lighting.
Best Insight:  Get a second opinion, have a second set of eyes evaluate before you start.
An Instant Winner: Planting some color.
A Common Thread: Making your house numbers stand out.
Say What?: Wash your houses face – a washed exterior can boost selling price by THOUSANDS.
Need more tips and advice?  Contact us for a complimentary curb appeal assessment.  We know exactly what it takes to create a warm and welcoming space.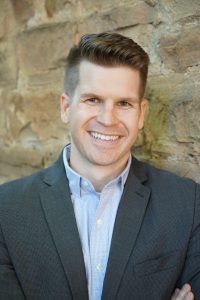 About the Author:  Jared Reimer is a native Coloradoan and an Associate Broker at Elevations Real Estate in Old Town Fort Collins.  He's a community advocate, business champion, blogger, leader, tireless volunteer, innovator, thinker and expert on all things real estate in Fort Collins and surrounding Northern Colorado.  You're likely to find Jared spending quality time outside with his wife, Kacie, and young son, Hudson, or sharing a beer or two with a friend throughout Fort Collins.  Call or text Jared at 970.222.1049 or email him at Jared@TheCraftBroker.com