South College Heights is a mid-town gem that many Fort Collins locals have called home at one time or another. There's absolutely nothing negative one can say about this charming, post-war neighborhood – centrally located in Fort Collins with sprawling lots, mature landscaping and plenty of friendly and kind neighbors.
 South College Heights History
South College Heights was largely developed between the years of 1955 and 1965 by Mae, Lewis and Bill Tiley, local grocery store owners and entrepreneurs.   Mae decided to name the streets after prestigious eastern colleges and universities.  The development was one of the first post-war neighborhoods platted south of Prospect to supply housing for the influx of new transplants, veterans, and students in Fort Collins.  Throughout the past 50 years, South College heights has remained a well kept, safe and friendly neighborhood.
South College Heights Location and Amenities
South College Heights is bounded on the south by Drake Road, Dartmouth on the north, Stover on the east and College on the West.  In my opinion, it is ideally located between Old Town and the mid-town corridor, not to mention you've got quick access east on Drake to swing out to I25.  South College Heights is within walking distance of three grocery stores – King Soopers, Sprouts and Whole Foods.  Just to the north of the neighborhood, you can find Spring Park –  a sprawling green oasis with a few ball fields and plenty of space to play with kids or pets.  On top of that, O'dea Elementary is located in the middle of South College Heights – a great school where kids even love to visit during summer – for the O'dea outdoor pool, of course.
South College Heights Opportunity
South College Heights is a neighborhood with plenty of options to offer.  You can find ranch plans, split levels, and bi-level homes, typically with 1-2 car garages, mature landscaping and a well built quality you might not find in modern day plans.  Most come with 60's charm, but not all are completely updated.  You can find plenty of opportunity with a fixer-upper, or a home that still has an unfinished basement.  On top of that, South College Heights homes, on average, are priced below the city-wide averages, while following the cyclical trends of the local real estate market.  Buying just below the city's average can pose a great opportunity for long term equite gains.  On top of that, South College Heights sees very consistent and steady sales, renovations, and upgrades.  The toughest part about buying a home in South College heights is that only about 6.5% of the neighborhood's homes go up for sale every year.  Owners love where they live and tend to stay longer than average – a testament to the quality of life in South College Heights.
There's something about this neighborhood that I can never seem to shake.  Maybe it's the wide roads, perfect for evening walks, and a kind wave from the neighbors.  Or maybe it's just the reminder of days gone by, when life in Fort Collins was a little simpler.  If you're interested in making South College Heights your home, give me a call at 970-222-1049 or feel free to contact me.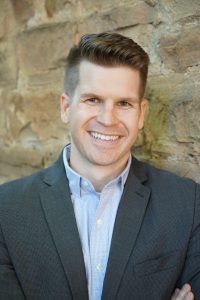 About the Author:  Jared Reimer is a native Coloradoan and an Associate Broker at Elevations Real Estate in Old Town Fort Collins.  He's a community advocate, business champion, blogger, leader, tireless volunteer, innovator, thinker and expert on all things real estate in Fort Collins and surrounding Northern Colorado.  You're likely to find Jared spending quality time outside with his wife, Kacie, and young son, Hudson, or sharing a beer or two with a friend throughout Fort Collins.  Call or text Jared at 970.222.1049 or email him at Jared@TheCraftBroker.com