Ok, you've made the decision that you need to make a move, but where do you start?  Getting your home sold in Northern Colorado is much more complicated than putting a sign in your front yard and expecting the contract to write itself.  Doing the legwork early on will not only increase your home's selling potential, it could even increase the price.  Get your ducks in a row with these 5 things to do before you sell your home in Northern Colorado.
Find a Realtor
Don't let anyone else tell you otherwise, selling your home is a tough task, leave it to the professionals.  From scheduling showings, to managing the paperwork and marketing your home, there's a lot of work that goes into effectively listing your home.  Don't get burned out and overwhelmed – your home will become a full time job.  Leverage our knowledge and experience, and reap the rewards of having a qualified real estate professional save you the time and hassle.  We know exactly what to do to get buyers into your home.
Find an Inspector
Put yourself in your potential buyer's shoes.  If you walked into a home knowing that all the major issues and systems are in perfect working order, wouldn't you feel much more secure in putting in an offer?  That's exactly where getting a pre-inspection makes an impact.  A $300 inspection will help you find all the issues that a seller could find and negotiate against you in the future, so why not take care of the inspection and issues before it causes problems.  In our experience, pre-inspections pay for themselves.
Fix and Repair
If you're going to find the problems with a pre-inspection, make sure you address them before a seller can use it against you!  You're likely to spend much less money making repairs before hand than when the seller makes you fix every little problem.  When a buyer walks in and sees a multitude of minor fixes, it sends the impression that the home has been poorly cared for and inadequately serviced.  It just makes sense to sell your home free of faults.
First Impressions
It's just about showtime!  Homes are just like people and they have different ways to make a first impression.  Investing some time with a professional stager will be well worth the money.  They're not likely to recommend massive changes, just simple steps you can take to make your home show its best.  They'll be able to recommend where to de-clutter, how to arrange your furniture, and other tips to make your home shine.  Some offer an hour consultation – take advantage of their expertise!  Because you're getting ready to move, take all your non-essential items and rent a storage unit.  Your home will be free of junk and clutter.  Clean your home from top to bottom and make your home welcoming to potential buyers.  You don't get a second chance to make a first impression.
Price It Right
Don't get cocky in this market.  You still need to price your home reasonably to attract the most buyers and get the most offers to choose from.  Your agent will be able to prepare a market analysis and recommend a reasonable list or sale price.  Take the time to visit homes that are comparable to yours that are actively on the market and compare condition, size and finishes.  See what they're doing, and go above and beyond to make your home competitive.  Most of your home's buyers will lose interest or never see your home if it's overpriced to begin with.  Seek out and trust our professional advice.  Pricing it right is the most important step.
If you're interested in selling your home in Northern Colorado, don't hesitate to contact us to start the process.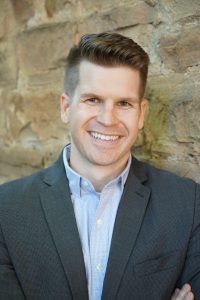 About the Author:  Jared Reimer is a native Coloradoan and an Associate Broker at Elevations Real Estate in Old Town Fort Collins.  He's a community advocate, business champion, blogger, leader, tireless volunteer, innovator, thinker and expert on all things real estate in Fort Collins and surrounding Northern Colorado.  You're likely to find Jared spending quality time outside with his wife, Kacie, and young son, Hudson, or sharing a beer or two with a friend throughout Fort Collins.  Call or text Jared at 970.222.1049 or email him at Jared@TheCraftBroker.com