What a strange turnaround from just a few years ago!  Currently, there are just 3 detached homes for sale in Fort Collins under $200k:  T-H-R-E-E!  Now, there are some homes on the fringe of town, homes in 55+ gated communities, manufactured homes, and of course, condos and townhomes for less than $200k, but if you're looking for anything that is somewhat private, detached, and all yours – these are your options:
The bigger picture here is an extreme lack of inventory in Northern Colorado.  Active listings have been declining year over year.  In January of 2008 there were 1,314 active homes for sale in Fort Collins in every price range.  In 2014, we have just 629.  That is over a 50% decrease in available inventory.  On top of that, these figures include homes listed as 'active/backup' or pending, meaning they are active, but under contract and ultimately unavailable to buyers.  With low inventory comes rising prices, and sellers are sitting back, waiting for their value to increase to the point where they feel comfortable selling.
Bottom line – we need more homes for sale in Fort Collins.  Affordability could slip away from even median wage earners.  Sellers get the benefit of multiple offers, fewers days on market, and increased prices – however, they are having a tough time finding a replacement property when it comes time to buy.  New construction is only making a small dent in the available inventory – we need to sell more homes.
If you've debated selling your home and need a proper market evaluation, please give us a call, text or email.  We understand the intricacies selling your home while you're planning to buy, and we can best position you to make the transition a smooth and uncomplicated one.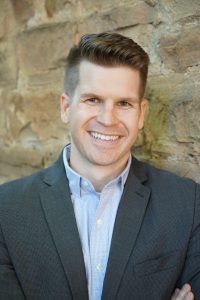 About the Author:  Jared Reimer is a native Coloradoan and an Associate Broker at Elevations Real Estate in Old Town Fort Collins.  He's a community advocate, business champion, blogger, leader, tireless volunteer, innovator, thinker and expert on all things real estate in Fort Collins and surrounding Northern Colorado.  You're likely to find Jared spending quality time outside with his wife, Kacie, and young son, Hudson, or sharing a beer or two with a friend throughout Fort Collins.  Call or text Jared at 970.222.1049 or email him at Jared@TheCraftBroker.com