While we are all enjoying the current warm sunny fall weather we are reminded that Thanksgiving is just a month away, followed by winter and the annual holiday shopping and partying season. Combined with the popularity of winter vacations, the lure of the ski slopes and the prospects of cold and snow, many home sellers think that the next few months are not a good time to be selling a home. In fact, there is no "bad" time to sell your home; the real estate market is active all year round. Naturally there are some peaks and valleys, but homes are bought and sold virtually every day of the year.  We want you to contact us if you want to sell your home over the next few months.
During the last year, there were about 6,500 homes sold in this market area (Larimer County), or about 125 per week. The peak activity is during the spring and early summer and in the six-month period from April through September closed sales average about 150 homes per week compared to the six-month October – March period when sales average about 100 homes per week. By percentages, 27.5% of the homes are sold in the second quarter; 30% in the third quarter and the other 42.5% of sales are closed in the six month period from October to March so the drop off is not nearly what most people think.
New construction also continues year round and sales models are open and active. In fact, the winter months are when most new home construction is placed under contract because many buyers are looking for a summer completion for their move.
Naturally, presenting and marketing a home for sale during the winter months is different than during the summer. Evenings are cold and dark and scheduled showings can sometimes be affected by the weather but there are many things that you can do to make sure your home is presented in the best possible light. Since your landscaping will probably be brown and barren looking, displaying some photos showing your yard at the peak of perfection are helpful to prospective buyers. If you have a landscape design or list of plants and shrubs put this on display in the home book. Keep sidewalks, porches, decks and driveways clean and ice-free. Your car tracks a lot of mess into the garage so try and keep the floor swept and clean. The holiday season offers a good opportunity to add some extra lighting and décor to the exterior and interior of your home and there is nothing wrong, after the holidays are over, with keeping a little extra lighting, like a string of lights in the front yard tree to add some sparkle.
Colorful plants and flowers inside can help to warm up the home and a cozy fireplace, candles and soft dinner music provide welcome relief from the outside. With darker days and evenings, add brighter lights, both inside and outside, and leave them on for showings. Don't forget to provide extra mats at the entry for those dirty shoes and it is certainly ok asking buyers to remove them during showings.
The bottom line is that if you want to sell your home, there may be no better time than the present to put it on the market. A motivated seller certainly does not want to miss out on 40% of the year's activity. Buyers at this time of year tend to be more earnest and there are usually fewer homes on the market, resulting in less competition. Make sure your home is easy to show and that it shows well. If it is properly priced and aggressively marketed, there should be a buyer for your home at any time of the year.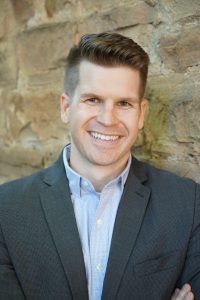 About the Author:  Jared Reimer is a native Coloradoan and an Associate Broker at Elevations Real Estate in Old Town Fort Collins.  He's a community advocate, business champion, blogger, leader, tireless volunteer, innovator, thinker and expert on all things real estate in Fort Collins and surrounding Northern Colorado.  You're likely to find Jared spending quality time outside with his wife, Kacie, and young son, Hudson, or sharing a beer or two with a friend throughout Fort Collins.  Call or text Jared at 970.222.1049 or email him at Jared@TheCraftBroker.com