Let's be upfront – Fort Collins is an absolutely amazing place to live.  The opportunities afforded to its residents are second to none: outdoor adventures, abundant festivals and events, fantastic dining and entertainment, top-notch schools, a stable and diverse economy and workforce, sunshine, BEER, and an amazing sense of community.  Along with a vibrant and growing community, comes incredible tipping points and growing pains.  Right now, we're in the middle of a major growing pain: housing affordability.
The Housing Affordability Index (HAI) provided by the Fort Collins Board of Realtors in their monthly report measures the median household income needed to purchase a median-priced home at current interest rates.  An index of 135 means the necessary median household income is 135% (35% more) than a median priced home.  A higher index means greater affordability conditions in a given market.  In 2012, HAI numbers hovered at and around 140-150.  Since then, affordability has dramatically fallen, hovering between 107 and 115 over the past six months.  This shift over the past 3 years requires thoughtful approaches to improve affordability.  Our solution: Fort Collins needs to grow up – literally.
More and more, young buyers are purchasing homes, looking for urban, walkable and highly connected opportunities, and finding very little in our current market.  Moreover, I've personally seen a demand in the empty-nester, baby-boomer generation towards downtown living.  With nightlife, entertainment and amenities within walking distance, both generations see value in a transit oriented community.  We have a strong need to grow upwards.  Projects like the Max Flats, Old Town Lofts and Pine Street Lofts are shining examples of multi-level, mixed use projects in the heart of the action.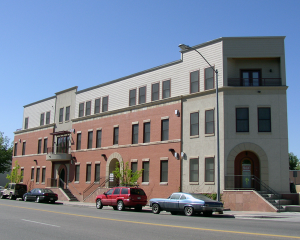 In an article penned for the Coloradoan by Clint Skutchan, CEO of the Fort Collins Board of Realtors, Skutchan mentioned the absolute need for a conversation on the future of Fort Collins growth.  Skutchan comments, "We need to begin to understand and plan for a community that has a fixed growth boundary with limited and expensive infill."  The only way we can accomplish better affordability is by making it easier for developers to provide three to five story condos or apartments on the limited space available, while maintaining the character of the surrounding development.  Obviously, I am not advocating for a new condo building on every other lot through Old Town, but providing options and opportunities for development should be a no-brainer.  It isn't an easy task, but with open-minded leadership, thoughtful and tactful policy, and an eye on the future, it can be accomplished.  For all the opponents of the idea, the so called "not-in-my-backyard" minority, my question is:  what's more important to you, protecting your neighborhood character, or, providing opportunities for greater community character, diversity, affordability and inclusion?
Fort Collins needs to grow up, and by working with and supporting the Realtors, business leaders and community advocates who support growth, development and community diversity, we can all make Fort Collins an even better place to live, grow and thrive.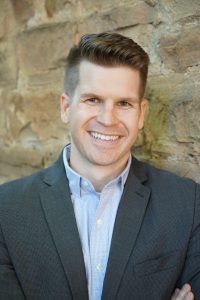 About the Author:  Jared Reimer is a native Coloradoan and an Associate Broker at Elevations Real Estate in Old Town Fort Collins.  He's a community advocate, business champion, blogger, leader, tireless volunteer, innovator, thinker and expert on all things real estate in Fort Collins and surrounding Northern Colorado.  You're likely to find Jared spending quality time outside with his wife, Kacie, and young son, Hudson, or sharing a beer or two with a friend throughout Fort Collins.  Call or text Jared at 970.222.1049 or email him at Jared@TheCraftBroker.com