In this very dynamic real estate market, where inventory is tight and multiple offers are the new norm, the best way to attract the most buyers to your home and get competitive offers is to consider your target market when selling your home.  You may even think about your ideal target market when selecting an offer if you're lucky enough to have a handful to pick from, just so you can feel even more secure in getting a buyer who will ultimately close.  If you consider your target market when selling, you'll have a much better idea of what kind of buyer you can expect.
Currently, there are 3 main market segments in Northern Colorado:  entry level ($250,000 – $400,000), move-up ($400,000 – $700,000), high-end ($700,000+).  Every market segment is going to have a different buyer makeup that you should think about when selling.  Your goal is to appeal to the most buyers and to prepare and present your home to be attractive to the most eye-balls.
Entry Level
Honestly, entry level buyers are just looking to get into a home.  The inventory for the lower end of the market has been tight since 2013, and buyers have found it harder and harder to get offers accepted.  Included within this market are investors, who will likely buy, rent, and hold these type of homes.  A word of caution with investors: investors can be flighty.  If it stops making financial sense, they will be less emotionally committed than a standard entry level buyer.  Entry level buyers are generally younger, with fewer children.  A pretty ideal home for an entry level buyer or investor in Northern Colorado is a 3 bed, 2 bath, 2 car garage home.  The financial makeup of entry level buyers is all over the board, but remember, they are not likely to have large down payments.  Some will also have less than perfect credit or larger debt loads.  Be sure your agent thoroughly vets (through their lender) the financial capabilities of a potential buyer.
Entry Level Ideal Buyer: Cash or 20%+ down, with good credit (Investor or Owner Occupant)
Entry Level Most Probable Buyer: 5-10% down, reasonable credit, owner occupant
Entry Level Least Ideal Buyer: 3.5% down or downpayment assisted buyer
Move Up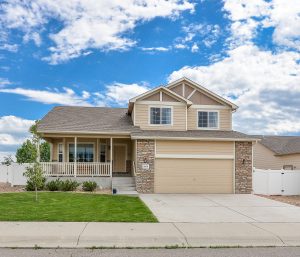 The move up market is the most logistically tricky segment currently, however, the opportunity for move-up buyers in this market is incredible.  If your home is priced between $400,000 and $700,000 you are likely to attract a move-up buyer from the entry level market.  These buyers will likely have a good  chunk of downpayment due to increased equity in their previous home.  This large downpayment comes with a catch: a home sale contingency – that means you will have to wait for their previous home to sell before you can close and move on to your next home.  In this market, it isn't too tough to sell an entry level home, but if they are the biggest and most expensive home in the neighborhood or have some unique functional use for their home, you could be waiting while their home sells. A move up buyer may have a handful of kids and need a good bit of space to spread out.
Move Up Ideal Buyer – Cash or 20%+ down, no home sale contingency
Move Up Most Probably Buyer – 10%-20% down, home sale contingency
Move Up Least Ideal Buyer – 5% down, home sale contingency
High End
The high end market is the wild, wild west.  Up above a loan amount of $417,000, you move into jumbo loan territory.  These are also higher net worth individuals whose financial picture can be more complicated.  Of course cash is king, but if you can't close it doesn't mean a thing.  They are also likely contingent buyers, but some of these higher earners have financial flexibility to make a purchase work regardless.  Keep in mind, sometimes financial flexibility can also mean volatility.  Many higher earners are self employed, and self employed borrowers have to jump through plenty of extra hoops when qualifying for a loan, income can change from month to month as well.  These buyers want high end finishes, views, amenities or other unique features. They may have kids or they may be empty nesters.  If they're aging, a ranch plan or main floor master might work better for them. High end buyers look for the most ideal fit for their money and they tend to not settle easily.
High End Most Ideal Buyer – Cash, no home sale contingency
High End Most Probable Buyer – 20%+ down, home sale contingency
High End Least Ideal Buyer – Anyone who mentions 'creative financing', poor credit, or looky-loo.
Buyers come in all shapes and sizes, have different incomes, family needs, and preferences.  The best you can do is appeal to the most buyers and consider your target market when selling.  Your target market is the first thing we consider when getting your home ready to list and it's also the first thing we consider when you purchase a home.  The best resale decisions are made at the purchase.  Of course, we can help you on both ends, contact us today.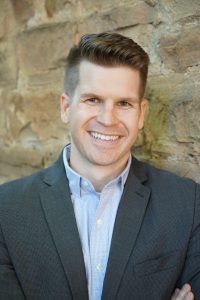 About the Author:  Jared Reimer is a native Coloradoan and an Associate Broker at Elevations Real Estate in Old Town Fort Collins.  He's a community advocate, business champion, blogger, leader, tireless volunteer, innovator, thinker and expert on all things real estate in Fort Collins and surrounding Northern Colorado.  You're likely to find Jared spending quality time outside with his wife, Kacie, and young son, Hudson, or sharing a beer or two with a friend throughout Fort Collins.  Call or text Jared at 970.222.1049 or email him at Jared@TheCraftBroker.com