With all the information available to homebuyers these days through the web, apps, and other outlets, the entire process of purchasing a home should be much less complicated than ever before, right?  We've found that isn't always the case.  Buyers have information overload, inaccurate or misleading information abounds, and the struggle with analysis paralysis is ever present.  That's where professionals step in and take the control of the process, eliminate concern, question or worry and get results.  It doesn't have to be difficult or time consuming if you're working with the right professionals. When you're ready to make a move, here's how you can buy a home in seven days or less.
Day 1 – Getting Started
If this is your first home or tenth home, no matter what, you'll need to speak with a lender to discuss your finances and get prequalified for your home.  A lender will analyze your financials, debts, income, and credit to verify your ability to purchase and pay for your new home.  Within this first consultation, you'll need to provide financial docs so make sure to get a bit organized.  A discussion with a lender can take place over the phone, email or in person, whatever you are most comfortable with.  Once your lender has verified your information, they will provide you with a prequalification or preapproval letter to purchase your home.
Day 2 – Needs, Wants and More
After your budget is understood, you need to take a serious look at what you want from your new home.  What is most important to you? How close do you need to be to amenities, work or schools? How much space do you need?  What styles do you like? What are your "must-haves" and "can't stands"?  This is a good step to take if you and your spouse need to get on the same page.  If you're single, it's also a worthwhile step to get your goals on paper to begin to move forward.  After you've completed your list of wants – call, text or email your Realtor to set up a consultation.
Day 3 – The Professional Steps In
Meeting with your Realtor is when the process really begins moving.  Your Realtor will discuss your needs and wants while providing insight and guidance on the entire process from beginning to end.  Discuss your budget and see which areas or neighborhoods might best fit all your criteria.  Your Realtor can pull up listings that fit your needs, or send them to you to review at home.  You'll pick a handful of homes to tour and eliminate non-contenders.  Your Realtor will then make calls, set up a tour and prepare you for your next day.
Day 4 – Away We Go

As you tour your favorite listings, make notes of the good and bad, what you like about a home, and what you'd change about it.  At the end of your tour, narrow your selection down to your top 2 or 3.  Think about those options overnight and let them settle in your mind.
Day 5 – Confirmation
Tour your top 2 or 3 a second time, perhaps at a different time of day to literally see it in a different light.  If you are strongly considering a home and the others are a distant second or third, have your Realtor verify the pricing and provide you with a purchase price range.
Day 6 – The Nitty Gritty
If you're ready to move forward with an offer, congrats!  Your Realtor will prepare and explain the offer, along with any other pertinent disclosures or addenda.  After you sign on the dotted line, your Realtor will submit your offer to the listing agent.  At this point you can pray, cross your fingers, hope or wish.  It generally could take between 12 and 48 hours to get a response to your offer.
Day 7 – Success
If all goes right, your offer will be accepted in a timely fashion.  You can start picturing yourself in your new home (after inspection, appraisal and closing, of course).  That's how you buy a home in seven days or less.
The above timeline is certainly flexible and is at the mercy of the real estate market.  In recent months, a home will be under contract within a day of hitting the market – not enough time to really sleep on it.  Depending on your schedule and level of commitment, the timeline could be shortened and accelerated, however, we recommend not rushing into things unless you are well equipped and informed.  This is where the expertise of a great Realtor can really benefit you.  On top of being able to educate you on the complexities and conditions of the current market, technologies we utilize can help expedite the process – from search through closing – all while protecting your interests and providing comfort and guidance. In extreme cases, we have been known to get the job done in just one day! Leverage your Realtor (among other professionals) to get the best results in seven days or less!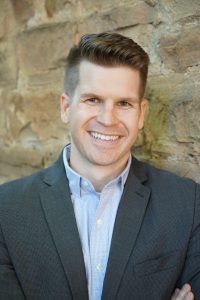 About the Author:  Jared Reimer is a native Coloradoan and an Associate Broker at Elevations Real Estate in Old Town Fort Collins.  He's a community advocate, business champion, blogger, leader, tireless volunteer, innovator, thinker and expert on all things real estate in Fort Collins and surrounding Northern Colorado.  You're likely to find Jared spending quality time outside with his wife, Kacie, and young son, Hudson, or sharing a beer or two with a friend throughout Fort Collins.  Call or text Jared at 970.222.1049 or email him at Jared@TheCraftBroker.com