While watching the Super Bowl in February, one commercial in particular caught my eye.  Budweiser's ad "Brewed the Hard Way" took a shot at the craft brewing industry telling craft beer drinkers to 'sip their pumpkin peach ales' while touting that Bud is macro-brewed, brewed for drinking not dissecting.
Because I live, work and thrive in the world's undisputed craft brewing mecca, Fort Collins, Colorado, I knew these ads would ruffle a few feathers.  Immediately, I began to see my twitter and facebook feeds blow up with local and regional brewers' reactions.  What I loved is that none of the craft brewers felt threatened, they were empowered and energized knowing that Bud had just spent millions of dollars in defense against the encroaching craft beer industry. Black Bottle Brewery had my favorite reaction – Cheers to that!
Every industry has Davids and Goliaths.  The real estate industry is no different.  What I think consumers need to understand is that there are thousands of independent brokerages, just like craft brewers, who do things a little bit differently than your standard international, franchised real estate brokerages.  By comparing craft brewing and independent real estate brokerages, I've noticed several similarities:
Independent Brokerages are Dedicated to Our Craft
Like micro-brews, creating, operating and maintaining a new business is hard work.  Building a brand from the ground up really forces an independent brokerage to remain dedicated and focused to their core values and beliefs.  Independent brokerages, like craft brewers, are in business because they are intentional about what they do on a daily basis.  We focus on professional development and education, to produce the best product and service available to our clients.
We Serve Locally
We love where we live and work and we are dedicated to our communities.  Just like Odell and New Belgium, the area's two largest craft brewers, we give back, participate in community events and are leaders in the city.  We all have a stake in the growth and development of our hometowns.  Luckily – you'll find dedicated Realtors in both large and small brokerages – Realtors are always involved, building, and creating better opportunities for their clients.
Independent Brokerages Are Protective of Our Brand
Just as craft brewers painstakingly develop their beer's taste, body and aroma, and brand their creations with attention-grabbing and congruent labels and packaging, independent brokerages have a brand to define and protect as well.  The way independent brokerages protect their brand is by only bringing on agents who are aligned with the brokerage's mission and culture.  Larger corporate brokerages have the ability to take on new agents through huge recruiting platforms and try to convert them into high producing agents.  The problem with that model is that it is impossible to focus the education and attention on every new agent.  Independent brokerages, like craft breweries, focus on quality, not quantity.
Independent Brokerages Compete By Utilizing Leadership and Resources Differently
Within the past few years, it has become apparent that technology is changing the way brokerages run.  Now, small, independent brokerages can compete with large brokerages by utilizing the same types of technology to market and sell a home.  Granted, just like with the brewing industry, there is a different economy of scale to all of these resources, but because independent brokerage managers are so hands on, dynamic and intentional, they are able to easily implement and modify resources for their agents and clients to serve them more specifically and with higher effectiveness.  With larger brokerages, tools and resources are abundant but not adequately utilized or monitored after being handed down the corporate chain.
Not For Everyone
This is not meant to be an attack on large, franchise brokerages – simply an introduction to the world of independent brokerages and how we work.  Just like a dark, malty, smoky porter might not be your go-to beer, independent brokerages aren't for everyone either. Independents have a variety of specializations, styles and cultures and often work differently than standard franchise brokerages.  The good news is that there is a perfect brokerage for every agent, and a perfect agent for every client.  The real estate world and the beer industry are ever evolving, innovating and growing.  Like a taster flight, it doesn't hurt to sample everything an industry has to offer.  Just make damn sure it isn't watered down!
Cheers!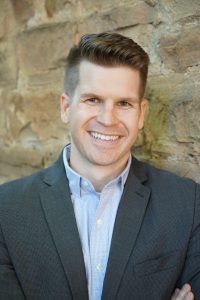 About the Author:  Jared Reimer is a native Coloradoan and an Associate Broker at Elevations Real Estate in Old Town Fort Collins.  He's a community advocate, business champion, blogger, leader, tireless volunteer, innovator, thinker and expert on all things real estate in Fort Collins and surrounding Northern Colorado.  You're likely to find Jared spending quality time outside with his wife, Kacie, and young son, Hudson, or sharing a beer or two with a friend throughout Fort Collins.  Call or text Jared at 970.222.1049 or email him at Jared@TheCraftBroker.com