The tables have turned in Fort Collins.  No longer are buyers in control, taking their time to make decisions and offers.  Interest rates are at their lowest point in decades, and inventory levels are shrinking.  This is creating a perfect storm of buyer competition where sellers have the upper hand.
When real estate is moving at at furious pace, it helps to be prepared and able to make quick informed decisions.  Education and information is key to making those quick decisions.  It could mean the difference of getting the home you want at the right price, or losing it in a multiple offer situation.  You want as many advantages as you can get, and in this fast paced Fort Collins real estate market, this is where you begin.
A Dynamic Realtor
The best thing a buyer can do in a quick moving market is to align themselves with a dynamic, quick moving Realtor.  Contact us to begin your home search.  In Fort Collins, with homes going off the market within a matter of days, we'll be able to give you the tools and information quickly, so that you can make an informed decision.   When a home hits the market, you should know about it within hours – we're on top of it.  When it comes time to write an offer, we are nimble and experienced enough to quickly and accurately complete a contract with the use of e-signature technology.  Your offer is likely to be in front of the seller before anyone else –  a massive advantage.   We will understand your urgency along with the pace of the Fort Collins real estate market and will respond to your needs accordingly.
Understanding the Paperwork
Before you even get started searching, you should understand the contract up and down so hours aren't wasted reading and reviewing it at offer time.  It only takes one time to review the contract in whole, then when you need to make an offer, it could only take a few minutes of touching the highlights to make sure you've included everything.  We can write a complete and accurate contract in about 20 minutes, and explain it to you in about 10, which will save you time when you know you've got competition.    Trust our years of experience to expertly write the contract to your benefit.  Those few hours could make the difference!
Getting Your Financing In Order
An offer is only as strong as your financial backing.  There is no point in submitting an offer without a prequalification or preapproval letter from your lender.  Without proof of financial standing, you offer will look weaker, less organized, and all around less competitive   A prequal letter takes no time at all for your lender to draft, and will prove to the seller that you can put your money where your mouth is.
The Unexptected
You may want to go search real estate when it's convenient for you.  We'll need to align our schedules with yours, along with the seller, and there will be plenty of times where your window of opportunity just might not work out.  In a fast paced Fort Collins real estate market, be flexible with your schedule.  You may only get one or two days before it's under contract, and being flexible with your time could make all the difference in the world.  If you think that you can only search on weekends, understand that you'll miss out on a lot of houses.  Take your lunch hour, or an hour after work to see houses that meet your criteria.  Tell your employer your situation, and if you can leave for an hour or so, do it! Your home is going to be your biggest investment, so why not take an hour of your life to really commit to searching.
Make a Good First Impression
Making a low ball offer to get a great deal on a home you love is one of the worst strategies you could entertain.  In a fast paced Fort Collins real estate market, you may only get one opportunity to submit an offer before anyone else, so you need to make sure it's your best offer possible.  We'll conduct a market analysis to see if the home is overpriced or at fair market value.  If it's at fair market, then your offer should reflect that.  If you really want a house and know you've got competition, come in with your best and highest offer, even if it's above asking price.  A great offer will get a great response and make the entire process smoother.
We hope you hear "yes" when you submit your next offer in Fort Collins!  Contact us to begin the process.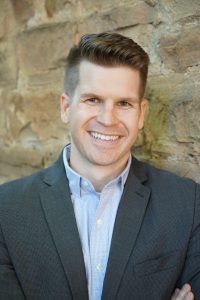 About the Author:  Jared Reimer is a native Coloradoan and an Associate Broker at Elevations Real Estate in Old Town Fort Collins.  He's a community advocate, business champion, blogger, leader, tireless volunteer, innovator, thinker and expert on all things real estate in Fort Collins and surrounding Northern Colorado.  You're likely to find Jared spending quality time outside with his wife, Kacie, and young son, Hudson, or sharing a beer or two with a friend throughout Fort Collins.  Call or text Jared at 970.222.1049 or email him at Jared@TheCraftBroker.com