The world of virtual tours is evolving as new graphic interfaces make tours easier to capture and computing power increases platform capabilities.  Gone are the days of stitched together pictures pawned off as a virtual tour, or worse yet, the slide show of the listing pictures.  Our favorite new technology, used in all of our listings, is the Matterport 3D virtual tour.
No more clunky tours with Matterport.  This high-tech tour is captured via a special camera that utilizes special software and hardware to perfectly capture spatial components to create the best virtual tour on the market.  It is easily viewed on your laptop, tablet or phone and is absolutely seamless.
Matterport Features
Matterport Dollhouse or Floor Plan View
Before touring the home, get an idea of the footprint and spatial aspects of the home by clicking either the dollhouse or floorplan view.  The dollhouse view shows you the entire home within the walls, while the floorplan view allows you to go floor by floor to understand the room by room flow.
Matterport Explore Space
Tour the home from the comfort of your own home.  Hover your mouse and click, or tap on the small circles on the floor to navigate throughout the home.  You can swivel 360 degrees, zoom and pan to see every nook and cranny of the home – all without buffering, or poor image stitching.  Click on the different levels to easily navigate up and down multi-story homes.  You're in control of what you're seeing!
Click here to view my favorite Matterport tour!
Matterport is an incredible tool that we utilize when listing your home.  Imagine the power and advantage your home has over its competition when an out of state buyer is able to fully tour your home digitally.  This is just another high tech tool in our arsenal that gives you the advantage when selling your home.  If you are considering making a move, contact us – we'll be able to share with you all the unique strategies, like Matterport, that we can implement to expose your home to eager buyers.  We invest in the best techniques and technology to make your home stand above the competition.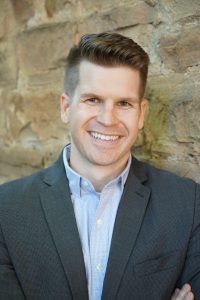 About the Author:  Jared Reimer is a native Coloradoan and an Associate Broker at Elevations Real Estate in Old Town Fort Collins.  He's a community advocate, business champion, blogger, leader, tireless volunteer, innovator, thinker and expert on all things real estate in Fort Collins and surrounding Northern Colorado.  You're likely to find Jared spending quality time outside with his wife, Kacie, and young son, Hudson, or sharing a beer or two with a friend throughout Fort Collins.  Call or text Jared at 970.222.1049 or email him at Jared@TheCraftBroker.com