With all the buzz surrounding finding more affordable and attainable solutions in this market, I thought I would hop to the other end of the market – Northern Colorado high end homes.  Now, the term "high-end" can mean different things to different people.  For the purposes of this breakdown, I took a look at the top 10% of homes in Fort Collins, Windsor, and Timnath during the 1st quarter of 2017 and defined that as the 'high-end' market.  While there are high end homes in every community (Loveland and Berthoud included) I wanted to focus on just the Fort Collins, Windsor, and Timnath markets.
Northern Colorado High End Homes
Surprisingly, the top 10% of the market for Northern Colorado high end homes starts just over $600,000.  In the first quarter of 2017, the median value of the top 10% of homes was $722,500, up 4.03% from Q1 2016.  In the high-end world, price escalations are a bit more tempered, simply due to the fact that competition is certainly less aggressive at this price point.  Another indication of upward momentum was the sales to list price ratio.  This ratio measures how closely a buyer's offer measures up against the seller's list price – this year the ratio is 97.92%, up marginally from 96.45% in Q1 of 2016.
Of the communities included, Fort Collins led the way with the most high-end homes, but the powerhouse of Windsor is not far behind, especially on a per capita basis.  Windsor has the land and the demand for higher-end, larger homes on bigger lots than Fort Collins can affordably provide.  Believe it or not, there are plenty of buyers who have the cash, even in the high end arena.  An all cash offer provides loads of benefits: no appraisal, more leverage when making an offer, no lender closing costs, and it provides the buyer with a mortgage free lifestyle.  The percentage of buyers who pay cash is actually exactly in line with the remainder of the market, with 80% of homes getting financed in some way.  New construction is also prominent in Northern Colorado high end homes with nearly 30% of high end homes being brand new.
Selling a high end home takes a special touch, a deeper market knowledge and the right connections and strategies to seek out high end buyers.  If you're considering selling a high end home, I invite you to contact me to learn more about my exclusive high-end marketing program, designed specifically for you – included within: a specialized pricing strategy, an individualized marketing plan, high end photography, virtual tours, pre-inspection, home-warranty and more.  Contact me today for a no-obligation strategy session – 970.222.1049 | Jared@TheCraftBroker.com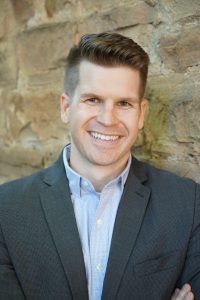 About the Author:  Jared Reimer is a native Coloradoan and an Associate Broker at Elevations Real Estate in Old Town Fort Collins.  He's a community advocate, business champion, blogger, leader, tireless volunteer, innovator, thinker and expert on all things real estate in Fort Collins and surrounding Northern Colorado.  You're likely to find Jared spending quality time outside with his wife, Kacie, and young son, Hudson, or sharing a beer or two with a friend throughout Fort Collins.  Call or text Jared at 970.222.1049 or email him at Jared@TheCraftBroker.com