I understand that we operate in a competitive and crowded marketplace.  Every agent is a little different, every brokerage and real estate office is different – that's what makes our industry strong: diversity!  If you're seeking out an agent or a company to do business with, it can be hard to compare and it can be difficult to really find what makes a company unique.  In our "The Craft Broker" series, I aim to breakdown just what makes me different and better than the average broker.  If you are interested working with me, start a conversation today.  Call or text me at 970.222.1049 or email at Jared@TheCraftBroker.com.
Digital Real Estate Agents
If you happened to purchase or sell a home in the 1980's or 1990's, you understand just how much has changed in the world of real estate.  Gone are the days of the big 'listing book' along with hard-copy paper contracts and stone-age era marketing in newspapers and magazines.  What's more, even in the past decade, real estate tech has accelerated with the advent of apps and new listing portals.  Everything is become digital.
Today, it's important to utilize digital real estate agents for a variety of reasons.  Digital real estate agents not only understand the importance of marketing your listing or finding your home through all of the major home portals, but they also are technologically savvy enough to go beyond the portals and to utilize all of the cutting edge technology available to them.
These days, it goes beyond just posting a link to social media, it takes a special agent to be able to fully expose it on every digital platform through social media advertisements, targeted at specific buyers.  I am proud to be a digital agent, fully equipped to get your home maximum exposure through our state-of-the-art website, our social networking efforts and other digital marketing opportunities.
Beyond marketing and advertising, a digital real estate agent is extremely competent in handling an entire paperless transaction, including utilizing digital e-sign software, DocuSign, along with digital file storage and maintenance solutions. These digital capabilities are guaranteed to save you time, and will help you take advantage of opportunities that slower paced brokers would miss.  Of course, as a digital real estate agent, I utilize technology differently – competently handling all of my tasks with smartphones, tablets and laptops – you can trust I'm on top of my tech game.
There's a reason the dinosaurs went extinct – ask your potential agent what tech they use to manage your purchase or sale.  If they can't keep up with all aspects of new technology, maybe you need a better broker.
If you're interested in working with me give me a call or text at 970.222.1049 or email at Jared@TheCraftBroker.com to get more information.  Knowing exactly who you're doing business with is important to me, and I owe you complete transparency in how I operate.  You can trust me in your next purchase or sale.  Let's get started!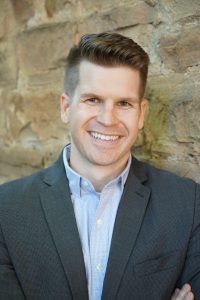 About the Author:  Jared Reimer is a native Coloradoan and an Associate Broker at Elevations Real Estate in Old Town Fort Collins.  He's a community advocate, business champion, blogger, leader, tireless volunteer, innovator, thinker and expert on all things real estate in Fort Collins and surrounding Northern Colorado.  You're likely to find Jared spending quality time outside with his wife, Kacie, and young son, Hudson, or sharing a beer or two with a friend throughout Fort Collins.  Call or text Jared at 970.222.1049 or email him at Jared@TheCraftBroker.com