I understand that we operate in a competitive and crowded marketplace.  Every agent is a little different, every brokerage and real estate office is different – that's what makes our industry strong: diversity!  If you're seeking out an agent or a company to do business with, it can be hard to compare and it can be difficult to really find what makes a company unique.  In our "The Craft Broker Difference" series, I aim to breakdown just what makes me different and better than the average broker.  If you are interested working with me, start a conversation today.  Call or text at  970.222.1049 or email him at Jared@TheCraftBroker.com.
Office Free, Digital and Mobile
If you happen to catch a tv show or movie involving real estate agents, you'll see a very stereotypical office setting – a sea of cubicles, tons of files everywhere, a conference room, receptionists, a boss – the whole nine yards.  Below, you'll see a clip from "I Love You, Man" where Peter Klaven (Paul Rudd) tries to follow up with a potential client and friend he met at an open house.
Surprisingly, this stereotypical scene is all too common across the industry.  Packed desks, phones ringing, keyboards clacking, interlopers – distractions abound.  What's more, recently real estate offices have been trying to lure in clients with chic, ultra modern, Apple store knock-off offices.  Flash without substance is not the way to serve clients better. I felt there was a better way to office.
I've always wanted to be different – could I really be successful without an office?  So far so good!
I believe in being a mobile agent who can work from anywhere – a coffee shop, a home office, at a child's baseball practice – anywhere I'm needed.  I'm not chained to a desk, I'm out in the community working because that's where I should be – showing homes, with clients, volunteering and building community.  I've been able to make great connections through happenstance, just because I'm out there hustling – not getting distracted at the water cooler or reception desk.
I've been operating without an office since day one, and beyond the obvious opportunities it provides me, and the flexibility I have with my day to day business, it also provides my clients with some big benefits.  Normally, individual agents pay for office space on top of their marketing, advertising and other expenses.  What's great is that, since I don't have to pay for an office, those dollars get put right back into marketing your home with better photography, an upgraded 3D tour, better brochures, or enhanced advertising.  On top of that, because I don't have physical files strewn about the office, my digital management is safer and more secure. Your personal information won't be available to prying eyes and sensitive, transactional specific items will be safe.
If you're interested in working with Jared, give him a call or text at 970.222.1049, or email him to get more information.  Knowing exactly who you're doing business with is important, and we owe you complete transparency in how we operate.  You can trust us in your next purchase or sale.  Let's get started!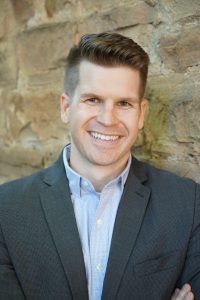 About the Author:  Jared Reimer is a native Coloradoan and an Associate Broker at Elevations Real Estate in Old Town Fort Collins.  He's a community advocate, business champion, blogger, leader, tireless volunteer, innovator, thinker and expert on all things real estate in Fort Collins and surrounding Northern Colorado.  You're likely to find Jared spending quality time outside with his wife, Kacie, and young son, Hudson, or sharing a beer or two with a friend throughout Fort Collins.  Call or text Jared at 970.222.1049 or email him at Jared@TheCraftBroker.com