Another year has come and gone.  If you were in the Northern Colorado real estate market, or even if you were just on the sidelines, you knew just how dynamic the market was in 2018.  2018 was another year of records, and a few outlier months that left us scratching our heads.  Every year is different and 2019 is shaping up to be another interesting year in real estate.  Let's see how we finished up:
Northern Colorado Home Sales
Northern Colorado Median Home Values
Fort Collins
The Fort Collins area ended up in a great spot at the end of 2018.  Although some summer months pushed the already heated market up into the $420k+ range, by the time December came around, the median value was just at the $400k mark.  Year to day, Fort Collins' median value came in at $409,300, which was up 7.71% from 2017.  As has been the trend over the last 5 years, there were fewer and fewer homes actively listed in 2018 as compared to 2017, which means fewer associated sales.  In Fort Collins there were 2953 sales, down about 6% from 2017.
Loveland/Berthoud
December saw slumping prices in the Loveland/Berthoud area as buyers who held out throughout the year found a handful of good deals to grab before the holidays.  The median value only came in at $370,000, which was actually DOWN 3.9% from December of 2017.  But, all-in-all, Loveland had a good year in median value gains, with a year to date median value of $389,900; up 8.3% from 2017.  Sales on the other hand were WAY down compared to 2017 – nearly 14% year to date.  This is due, in large part, to the 14% decrease in active listings in the Loveland/Berthoud area.  You just can't sell what isn't for sale.
Greeley/Evans
The Greeley/Evans area finished 2018 strong with a December median value of $304,900, which is up over 10% from December 2017.  Additionally, the year to date median value increase was the best in the region, tallying a 9.09% increase from YTD 2017.  Sales in the Greeley/Evans market, although being down 17% in December, eeked out an increase in 2018, with a 2.52% uptick as compared to 2017.
A Look Ahead To 2019
Although each market is a bit different, the trends across the region will generally follow the same path.  Inventory will stay low and in correlation, sales will remain low as well.  The silver lining here is that inventory is about as low as it can possibly go in the region, so any slight increase will be a welcomed sight for buyers who are seeking less competition.  As median values across the region were up between 7%-9% depending on the market, we do expect a little regression towards the mean.  We just can't sustain that kind of market increase year over year.  Look for median value increases, as compared to 2018, in the 5%-6% range in Fort Collins, Loveland/Berthoud, and Greeley/Evans.  Interest rates did pop up near the middle of 2018, however, have relaxed back down.  Buyers are seeing a bit more buying power, providing they are well qualified.  2019 will be another excellent year for homeowners who are wishing to finally move-up in the market – using a lot of that equity from their home that they've been in from 6-8 years.  Without huge wage increases, that equity can help make the next payment much more affordable. For sellers, you can expect competition on your home, if it is priced correctly.  I don't think we'll see as much overbidding or price escalations, so it pays to understand exactly where you are in the market with a specific marketing plan and pricing strategy.  Please get in touch with me if you would like to kick the tires on home sale or move up plan.
Holding Myself Accountable to 2018 Predictions
Here's my forecast for 2018.  I fully expect to be held accountable for my market predictions, guidance and insight.  In January of 2018, I predicted a 7-8% increase across the region, and pretty well hit the nail on the head.  I mentioned we'd be surging past $400,000 in Fort Collins, which we did and generally maintained throughout the year.  Where I missed the mark was interest rates.  I said that we'd see a ½% rise in rates, which we did in mid-late 2018, however, by the time the year ended, those gains were reversed.  But, that's good news for any buyer.
Again, as every market has small differences, so does every neighborhood.  Tastes change, trends develop and some homes are more marketable than others (IE better prices and quicker sales).  The only way to truly know where you stand in the market is to reach out to me for my zero obligation, no-hassle market analysis.  I'll meet with you at your home to understand your specific, individualized needs and then provide direction on what you can expect.  Contact me today at Jared@TheCraftBroker.com or 970.222.1049.  I think you'll be impressed with my responsiveness, communication and guidance. Put me to the test today.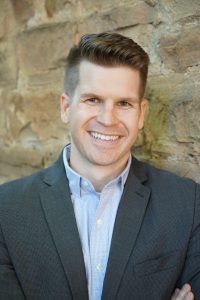 About the Author:  Jared Reimer is a native Coloradoan and an Associate Broker at Elevations Real Estate in Old Town Fort Collins.  He's a community advocate, business champion, blogger, leader, tireless volunteer, innovator, thinker and expert on all things real estate in Fort Collins and surrounding Northern Colorado.  You're likely to find Jared spending quality time outside with his wife, Kacie, and young son, Hudson, or sharing a beer or two with a friend throughout Fort Collins.  Call or text Jared at 970.222.1049 or email him at Jared@TheCraftBroker.com