The Elevations Edge is the most comprehensive listing package available for high-end, luxury and unique homes in Northern Colorado. You will feel secure in knowing no expense is spared in the marketing and advertising of your home and better yet, any fears or apprehensions that a potential buyer may have will be eased by my proactive approach. Fill out the form below when you're interested in listing your unique, luxury or high end property, and I'll get to work immediately. Read below to see what's included within the Elevations Edge listing package:
PROFESSIONAL AND VIVID PHOTOGRAPHY
Real estate is visual, which is why our professional photography appeals to the most discerning buyers. No poor lighting, iPhone photos or bad angles. If you've got acreage or a unique property, we also offer drone footage. We make your home look its best, period.
HIGH QUALITY 3D VIRTUAL TOURS OR HOME TOUR VIDEOS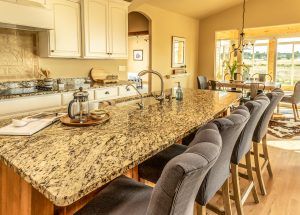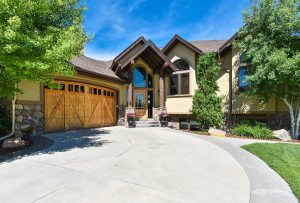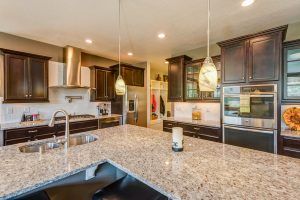 Depending on your home and layout, flow can be difficult to communicate without a detailed virtual tour or video home tour. My tours let buyers virtually tour your home from any corner of the earth. Buyers get an idea of the function, feel, light and flow of your home, while also getting an intimate tour of your home. Here's an example:
COMPREHENSIVE STAGING CONSULTATION
Before photography and showings, my home stager works with you to optimize your space and will give you suggestions on decluttering and rearranging your home utilizing your own furniture and décor to provide the best experience for a potential buyer.
PROFESSIONAL, FULL COLOR MARKETING BROCHURES
I design and produce attractive marketing brochures to be placed in your home or outside for any drive-by buyers. These brochures are packed with useful information and stunning images to hook any potential buyer.
HIGH QUALITY FOR SALE YARD SIGNS AND BROCHURE BOXES
My yard signs are free from rust and wear and really signal professionalism and competence. An Elevations yard sign shows the neighborhood you are working with the best.
AUTOMATED SHOWING AND FEEDBACK SET UP
I contract with a centralized showing coordinator to make certain that if a potential buyer wants to see your home, their agent can easily and efficiently schedule a showing, while giving you the ability to effortlessly approve showings, too. After a showing, we'll receive feedback to help us modify and strengthen our marketing strategies.
COMPREHENSIVE IN-HOME MARKETING PACKAGE
Within the home, I place marketing brochures, MLS listing information, contract preparation forms, and eye catching informational displays to attract attention to your home's most unique features.
SOCIAL MEDIA ADVERTISING AND WEB EXPOSURE
Your home will be featured and advertised across multiple social media platforms where I can measure engagement and viewing results. I am skilled at determining a target market for your home and can specifically pinpoint those buyers with my Facebook and Instagram ads.
ALL INCLUSIVE ONLINE LISTING SYNDICATION
To give your listing the most exposure possible, I syndicate your home across the web on sites like Zillow, Trulia, Redfin and Realtor.com. This exposure hits 99.9% of potential homebuyers.
ACCURACY GUARANTEED NEIGHBORHOOD MARKET REPORT
I'll provide a certified neighborhood market report, giving you the information necessary when arriving at a potential list price. You'll understand the direction of the market, neighborhood trends and exactly what you can do to stand out against your competition.
PERSONALIZED PRICING STRATEGY
Diving deeper than the neighborhood report, I'll provide an individualized pricing strategy when listing your home. You'll have confidence knowing your list price wasn't made on a hunch or pulled out of thin air. My pricing strategy is based on hard data, market knowledge and industry expertise. You'll know exactly what you can expect to walk away with after closing. This is disclosed up front.
ENHANCED MOVE-UP STRATEGY CONSULTATION
If you're needing to both sell your current home and purchase a new one, I'm available to consult with you regarding logistics and strategy while developing an overall approach. Every situation is unique and our game-plan will be tailored to your individual needs.
REFERRAL NETWORK ACCESS
You'll have access to my referral network if you're moving out of the region – we can connect you with real estate agents with a successful track record to take care of you. While selling, you'll also have access to my referral network of painters, contractors, landscapers and more to help you get your home in tip top shape.
CUSTOM-TAILORED MARKETING PLAN
The culmination of the Elevations Edge is a custom-tailored marketing plan that is my road map to getting your home sold. I provide this plan to you up front, so you can always understand what I'll be doing to get your home sold to exceed your expectations.
If you're convinced the Elevations Edge can help you sell your home, fill out the form below, or contact Jared Reimer, for a no-obligation pre-listing appointment.
If you've got a real estate question, I'm happy to find a solution. Please get in touch and I'll respond as quickly as possible.