Northern Colorado Real Estate Research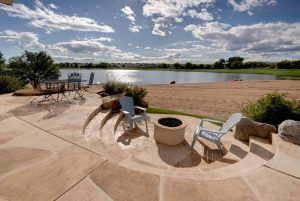 Northern Colorado is Colorado's fastest-growing region and it's easy to see why. Abundant sunshine, a friendly and diverse business climate, fantastic educational systems, ample recreational opportunities, world-class healthcare, and endless entertainment options await you in this comfortable and tranquil environment. Northern Colorado includes Fort Collins, Loveland, Windsor, Greeley, Wellington, LaPorte, Red Feather Lakes, Livermore, and many other small towns. Start your Northern Colorado real estate research to see if we're the right place to fit your lifestyle!
NEWS AND INFO
What's happening in Northern Colorado? Is it a good time to buy a home? Sell a home? Invest? Start your Northern Colorado real estate research with localized news and information. This isn't third party, paid for blog content – every blog is written specifically for you by Jared Reimer. Get up to speed on the market, trends, and data by following along.
MARKET REPORTS
Statistics are a great way to visualize the market and understand where home values are headed. We provide these stats and market reports to you free, with zero obligation. Consider Ascent Real Estate Professionals your resource for all things Northern Colorado Real Estate.
NEW DEVELOPMENTS
New construction is back and booming in Northern Colorado! With new developments and sites across the region, you're sure to find a place perfect to you. Our real estate agents have all of the research you need on new developments through our new construction partner, NoCo New Homes. Simply click the link below for a map of all the new construction sites in the area.