If you're considering a move to Loveland, you're making a smart move. Loveland (and the greater Northern Colorado area) has been a sought after location for decades with an incredible quality of life. It's been a safe and smart location for homeowners to set up roots and build a legacy.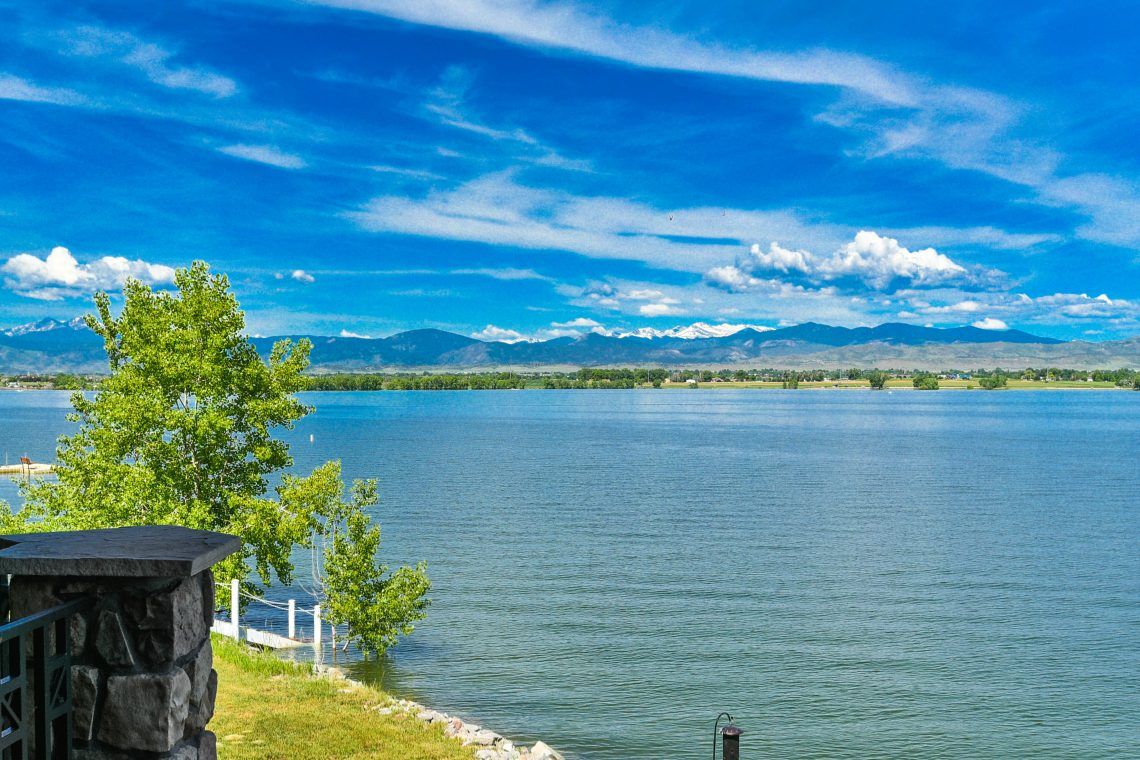 BACKGROUND
Loveland is often looked at as a little brother to Fort Collins, but the two cities couldn't be more different. Situated along the Big Thompson River, at the foothills of the great Rocky Mountains, Loveland is a town full of hardworking people who love to have a great spirit. Often heralded as a top place to retire, to work and to raise a family, Loveland seems to be a perfect fit for most. Loveland is known as the "Sweetheart City" because of it's unique tie to Valentines Day through it's world wide mail forwarding program. Loveland is also known as the Sculpture capital of the world – home to some of the best artists, foundries, and sculpture events. Loveland's downtown is quaint and vibrant – home to several trendy restaurants, bars and boutiques. The past two decades have been a period of thoughtful and measured prosperity in the city. Dozens of new neighborhoods have welcomed homebuyers from all over the country, and the City has done plenty of civic investment, especially in the Downtown and Centerra areas. Loveland always seems to be a city on the rise. Join us!
TOP 5 REASONS TO LOVE LOVELAND
Retirement – Loveland has been known as a retirement destination. With a comfortable climate, world class healthcare options, and active retirement communities, Loveland is a great place to spend your golden years.
Economic Vitality – Loveland's economy is as diverse as it's people. While healthcare and education are strongholds in Loveland, manufacturing, finance, agricultural and technology all play a big role in the city's economy.
The Arts – Loveland has always had a strong connection to the arts. In fact, Loveland devotes a small percentage of tax revenue to purchasing art, mainly sculptures, to display publicly to keep Loveland beautiful. Each summer, the city holds a Sculpture in the Park festival with art, vendors, food and music for art lovers.
Recreation – Loveland is an outdoorsman's paradise. Rivers, lakes and creeks are full for fishermen, kayakers or water sports enthusiasts. Loveland is also home to some of the best, easy foothills hiking trails in the state. On top of that, Loveland is home to a few of the regions best golf courses, with scenic views that can't be beat. Loveland is the Gateway to Rocky Mountain National Park as well, which offers every recreational activity under the sun.
Shopping – Loveland shopping can't be beat! Whether you're enjoying the unique boutique stores of downtown Loveland, the bargains at the Outlets at Loveland, or the major department stores at the Promenade Shops at Centerra, you're likely to find everything you need in Loveland. As the gateway to the Rockies, Loveland has long been known as a tourist haven for collectibles, souvenirs and other interesting valuables that can only be found here.
Don't just take our word for it. To really be able to experience all that Loveland has to offer, you'll need to visit. Once you do, we're thinking you'll want to call it home. I'd like the opportunity to talk to you about your Loveland relocation. I'll make it easy to fall in love with our unique city. If you're interested in making a move to Loveland, contact me.