THE CRAFT BROKER
COLORADO REAL ESTATE SERVICES
Northern Colorado Luxury Homes
There are many definitions of "luxury", but when it comes to luxury homes in Northern Colorado, these homes are typically priced above $1,000,000. These luxury homes represent only 1% of the Northern Colorado real estate market, and they are especially coveted by buyers with upscale taste. Northern Colorado luxury homes can be found nestled upon the foothills, sprawling over several acres of ranchland or overlooking pristine lake views. The interiors are abundantly furnished and exquisitely finished with high-end materials.
Another segment of the market is the "high-end" market and is generally defined as homes valued in the top 5 percent of the Northern Colorado market. The price point for the top 5% of the market begins around $700,000.
Don't leave the purchase of a luxury or high end home to an agent who is unfamiliar with the unique and challenging aspects of dealing with these properties. Luxury and high-end homes tend to have a much more involved negotiating and financing process as compared to the average home. We will work with you to find the optimal financing for your specific needs, along with managing the entire process from beginning to end to make certain you are well represented throughout the transaction. Follow the link below to learn more about our high end and luxury buyer services or fill out the form below and we will follow up with you within the business day.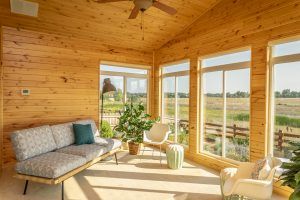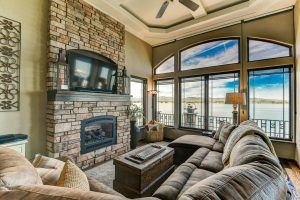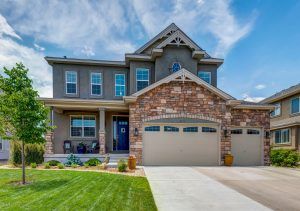 BUYING A LUXURY HOME
Buying a luxury home requires a unique expertise. Luxury and high end homes are typically designed as custom homes, so each new home is unique – with varying levels of finishes, amenities and features. While buying a luxury home, you'll likely come across more challenges along the way due to lack of inventory that suit your specific needs, access to high end listings, and financial hurdles. Jared has all the expertise, advice and access to get you into the right homes, while handling your needs every step of the way. Contact him to learn more.
SELLING A LUXURY HOME
Selling a luxury home takes a special approach because high-end buyers are savvy and particular. You deserve a real estate professional who understands both ends of the luxury real estate transaction, so that you can get the most out of your home. I'll never rush your listing to the market – I want your home prepared and showing it's best before a buyer sets foot in your home. Because there are fewer buyers for high end homes, each buyer extremely valuable and we don't take them for granted. When selling a luxury home, you need to be assured that your representation is always working hard for you and giving you the attention you deserve. I have the experience and effort that it takes to sell luxury homes. You can expect an expert valuation of your home, one that's specific, detailed and individualized to your neighborhood and market. You can expect exclusive, high end marketing including professional videography, photography and proven internet exposure. And in the end, you can always count on my expert negotiation to get the most out of your home. I go above and beyond when marketing a luxury home, I invite the challenge that comes with every new listing. Contact me today, or learn more about my exclusive and elite marketing for luxury homes – the Elevations Edge.
WHERE DO WE START?
It starts with a no-obligation, hassle free, casual consultation with Jared. This consultation will provide you with an individualized strategy for your next move, along with guidance, market information and personalized information so, together, we can get you started on the right foot.