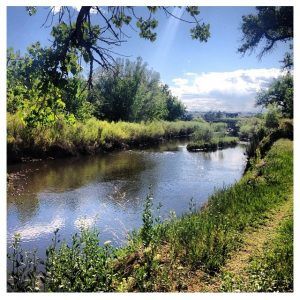 THE NOCO LIFESTYLE – IT CAN'T BE BEAT
Ask any recent transplant or longtime local why they love to live in Northern Colorado. You can even ask one of our real estate agents, but our answers may be slightly biased. Answers may vary, but the passion and love for this region is steady. There isn't any other place on Earth that compares to Northern Colorado. Where else can one ski and water ski on the same day? Where else does your group of friends coordinate their trail run with their brewery hopping? If you've never seen a Northern Coloradoan summer sunset, well, you haven't lived. With over 300 days of sunshine, NoCo is home to an active, energetic lifestyle. The atmosphere is teaming with liveliness and our cities reflect that. Northern Colorado is home to some of the best shopping, entertainment, culture, recreation, and education. See for yourself why you should take the leap, and make the NoCo lifestyle yours.
Why Live in Fort Collins Why Live in Loveland Why Live in Greeley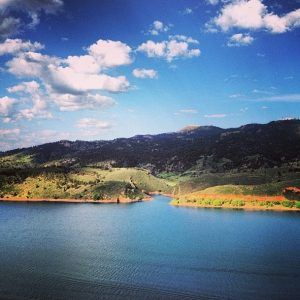 NOCO RECREATION
If you want it, chances are you can get it here. Northern Colorado is a recreation destination for both the casual amateur and the seasoned professional. Watersports, winter sports, camping, hiking, biking, and miles and miles of trails make NoCo a unique and special place to be. On top of that, all of our major cities offer recreational sports for children and adults who want to stay active. When you've got the gorgeous weather we have, you want to get outside and take advantage of it as much as possible.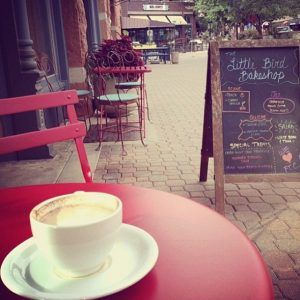 NOCO RESTAURANTS AND FOOD
Home to an emerging foodie culture, Northern Colorado is establishing itself as a culinary destination. Northern Colorado restaurants offer everything from food trucks to fine dining, with amazing local menus. Northern Colorado is also home to several restaurants utilizing organic, farm to table options. Needless to say, there is an amazing variety throughout the region from Asian, Mexican, Southern, Greek, Italian, and American Standards. Don't forget our ever-increasing number of farmers markets! Never before has the food culture in NoCo been so strong. Bon appetit!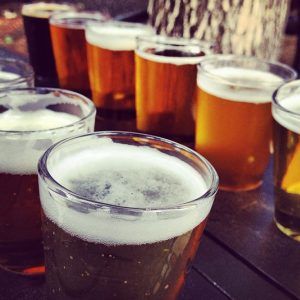 NOCO BREWERIES, BEER CULTURE, AND DISTILLERIES
It's what we do best. Some of the most prolific craft breweries and distilleries call the Northern Colorado region home. Is it the water or just the laid-back lifestyle that makes NoCo such a perfect home for all things booze? With dozens of major breweries and distilleries and countless brew-pubs dotting the NoCo landscape, you can fill an entire month traveling from place to place sampling hundreds of IPA's, Saisons, Ales, Ciders, Stouts, Nitros, and whatever your barkeep puts in front of you. See what's 'on tap'!
NOCO MUSIC, ART, AND ENTERTAINMENT
If you're looking for a little entertainment, you'll be happy with all of the different options available to you in Northern Colorado. It seems almost every weekend has one or two festivals, concerts, art exhibits, or performances. From local and indie bands to major headliners and everything in between, Northern Colorado is a lively music hub. Home to some of the worlds best sculptors and artists, art fans flock to NoCo every summer for several fairs and festivals. On top of that, small community cultural events and performances are held year round. There's never a dull moment in Northern Colorado.
SHOPPING IN NOCO
Outlets, boutiques, malls, promenades, and shops. From mom and pop to big national brands, Northern Colorado is emerging as a shopping destination for folks from Wyoming, Nebraska, and Eastern Colorado. Downtown shops keep city centers lively and major malls and outlets make it easy to get what you need, close to home. Spend an afternoon browsing the multitude of shops in Greeley, Fort Collins, or Loveland. You'll likely find exactly what you were looking for!
If you want to experience what it's like to call Northern Colorado home, give Jared Reimer a call today at 970.222.1049.
Shopping in NoCo