Northern Colorado Restaurants and Food
NORTHERN COLORADO RESTAURANTS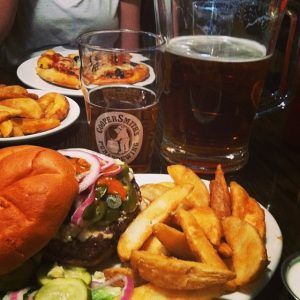 Food brings us together in Northern Colorado. We have a hunger to try new things, and Northern Colorado restaurants don't disappoint when it comes to variety and style of cuisine. We essentially have it all – breakfast, brunch, lunch, appetizers, dinner and late night options abound. From taco trucks to high class cuisine, we've got it all. What's interesting about Northern Colorado restaurants is the diversity and variety of really well done "ethnic" fare – Asian, Mexican and Latin, Indian, European, Italian, Mediterranean and Middle Eastern. If you've got a hankering, you can satisfy it in Northern Colorado. Because food and restaurants are so subjective depending on style and budget, we didn't begin to rank and classify them. We'll leave that to the professionals. Enjoy!
NOCO FARMER'S MARKETS
With all the amazing options of restaurants, bistros and eateries throughout Northern Colorado, food culture has evolved enough to support the home cook, interested in trying their hand at making something better and cheaper than the local restaurant. Farmer's markets have popped up around the region, offering home-cooks access to fresh organic ingredients, and those ingredients not cheaply found in grocery stores.