Two of the three markets I cover started off at a much better clip than 2019, while one (Loveland) kept an equal pace with sales from the previous year.  January, traditionally a pretty slow month, was just the opposite in Fort Collins and Greeley.  It's usually a slower month because the closings we see in January are a result of homes going under contract between Thanksgiving and Christmas, a time where few homeowners put their homes on the market just due to the hectic nature of the holidays.  But, there were deal hunters out and about, who snagged some "off season" deals.  Another reminder of one of my favorite phrases "there's never a bad time to sell your home".
Looking For a Realtor?    View My Testimonials
Northern Colorado Median Home Values
Northern Colorado Home Sales
Fort Collins (IRES Area 9, Including Fort Collins, Wellington, Timnath, & Western Larimer County)
There were only 135 sales of detached homes throughout the Fort Collins area in January, but that was nearly a 15% increase over 2019 numbers.  Low, low interest rates and buyers who were hungry for a deal even in the slowest time of the year were able to make it work.  Median value in the area was up 1.33% from the previous year, which is in line with the more tempered increases expected for the year.  No more 8-10% year over year gains.  Although these modest gains aren't sexy, they do help to temper the market and provide more opportunities for eager buyers.
Loveland/Berthoud (IRES Area 8, Including Loveland, Berthoud, & SW Larimer County)
Loveland managed just 105 home sales in January, just missing January 2019 sales of 106.  Although sales were level, the median value did increase over 2019 figures, up 2.46% to $397,000.  The Loveland/Berthoud area just hasn't had a good amount of momentum since posting a median value of $410,000 in August of 2019.  Since then, values have leveled off around the $400k level.  With more new homes at a higher price point, we'll still see Loveland creep up above the $400k mark soon.
Greeley/Evans (IRES Mail Cities Greeley and Evans)
The Greeley/Evans market outperformed January 2019, and then some, posting a 16.28% increase on sales.  100 homes were sold last month, as opposed to just 86 the previous year.  Buyers are continuing to find value in the most affordable market in the region, although median value is inching towards record highs, up 4.33% to $307,500.  With attainable options, buyers will be looking towards Weld County more and more to get the space and amenities they need.
I provide the expert guidance, resources and confidence to easily make a move in Northern Colorado.  Every real estate transaction is unique and I work closely with you to develop a plan, strategy and approach to get the most out of your next sale or purchase. If you, a friend or a neighbor have a real estate need, please get in touch with me | Jared@TheCraftBroker.com or  970.222.1049
Subscribe to Market Reports     What's a Craft Broker?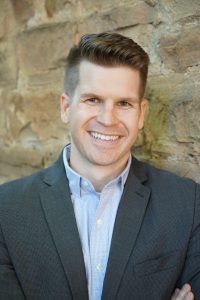 About the Author:  Jared Reimer is a native Coloradoan and an Associate Broker at Elevations Real Estate in Old Town Fort Collins.  He's a community advocate, business champion, blogger, leader, tireless volunteer, innovator, thinker and expert on all things real estate in Fort Collins and surrounding Northern Colorado.  You're likely to find Jared spending quality time outside with his wife, Kacie, and kids, Hudson and Isla, or sharing a beer or two with a friend throughout Fort Collins.  Call or text Jared at 970.222.1049 or email him at Jared@TheCraftBroker.com