2021 has started off sizzling with big time increases in median values across the region and BIG sales figures, too.  January is typically a pretty calm and relaxed month.  Sales that close throughout the month were those started in the "no-man's land" timeframe between Thanksgiving and Christmas where there aren't many sellers out there.  In the COVID era, it doesn't appear that anything is going to follow the typical traditional path, so this January came out of the chute with some energy.  In talking with other real estate professionals, the pace has been busy, much busier than normal.  It feels more like May or June to me – not many listings available, and when the right one comes on, it's a blood bath.  Luckily, with the right help and strategy, things are working out well for buyers and sellers.  See the breakdown below…
Looking For a Realtor?    View My Testimonials
Northern Colorado Median Home Values
Northern Colorado Home Sales
Fort Collins (IRES Area 9, Including Fort Collins, Wellington, Timnath, & Western Larimer County)
This January was HUGE for Fort Collins with a 22% increase over 2020's sales figures.  173 homes were sold in January, which hasn't been done since 2015.  Fort Collins is usually in the 125-135 home sales on average for January, so there were buyers out there ready to make it happen.  What's more, median values jumped nearly 11% as compared to January of 2020 – up to $462,000 across the Fort Collins area.  Continued low inventory is forcing buyers to bid-up those sparse listings, and continued low interest rates are allowing buyers to squeeze a little bit more out of their budgets as they scrape and claw to purchase the right fit.
Loveland/Berthoud (IRES Area 8, Including Loveland, Berthoud, & SW Larimer County)
Loveland/Berthoud was the gem of 2020 in the region and things keep looking great in 2021.  Median value is up 9%+ over last year's figures as sales remained pretty steady.  Loveland/Berthoud has been propped up by a lot of more expensive, new construction coming online, and it looks as if 2021 will be another good year.
Greeley/Evans (IRES Mail Cities Greeley and Evans)
Greeley's median value has been steadily creeping up towards that $350k mark, hitting $335,000 this January, an 8% increase over last January's figures.  Like Loveland/Berthoud, Greeley had a typical sales month.  But with inventory as low as it has been in the Greeley area, you really can't increase sales too much, there just isn't enough to sell.
It's going to be an exciting year in real estate.  Hopefully, after the COVID vaccine rollout, we'll see even more optimism and energy in the market.  2020 was a great year in real estate, but everything was more complicated because of the pandemic. This year, it'll be interesting to see what happens when the flood gates open.  Stay tuned!
I provide the expert guidance, resources and confidence to easily make a move in Northern Colorado.  Every real estate transaction is unique and I work closely with you to develop a plan, strategy and approach to get the most out of your next sale or purchase. If you, a friend or a neighbor have a real estate need, please get in touch with me | Jared@TheCraftBroker.com or  970.222.1049
Subscribe to Market Reports     What's a Craft Broker?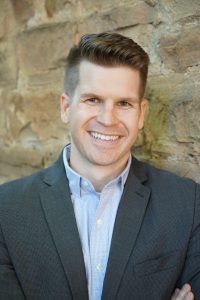 About the Author:  Jared Reimer is a native Coloradoan and an Associate Broker at Elevations Real Estate in Old Town Fort Collins.  He's a community advocate, business champion, blogger, leader, tireless volunteer, innovator, thinker and expert on all things real estate in Fort Collins and surrounding Northern Colorado.  You're likely to find Jared spending quality time outside with his wife, Kacie, and kids, Hudson and Isla, or sharing a beer or two with a friend throughout Fort Collins.  Call or text Jared at 970.222.1049 or email him at Jared@TheCraftBroker.com