For weary buyers, seeing 2021 come to an end might have brought some hope – hope that more inventory would come on the market, hope that deep pocketed buyers from affluent areas would not compete during the winter, or just that prices would stop escalating at 10-20% in some neighborhoods.  Sorry to be the bearer of bad news, but none of those wishes will come true for homebuyers in 2022.  Inventory levels continue to drop and stay at beyond depressed levels, causing the highest spike of home values in history in Northern Colorado.  What's worse is that this spike seems to be sustaining and growing in intensity this year.  2022 is off to an impressive start with year over year price increases between 18-27% throughout the region.  Homeowners are printing money just by staying put and the end is not in sight.
Looking For a Realtor?    View My Testimonials
Northern Colorado Median Home Values
Northern Colorado Home Sales
Fort Collins (IRES Area 9, Including Fort Collins, Wellington, Timnath, & Western Larimer County)
Fort Collins has started off with extremely limited inventory, only 54 detached homes were available in Fort Collins in January.  This is continuing the trend from December of abysmal inventory leading to popping prices.  As we start off the new year, prices are up 17.5% from January 2021 to $543,000, which is not a new record, but is right up near it.  Sales were down 23% from last year, showing just how tight it is in Fort Collins.
Loveland/Berthoud (IRES Area 8, Including Loveland, Berthoud, & SW Larimer County)
The Loveland/Berthoud market had a small beacon of hope in January, with an 8% increase in sales as compared to January 2021.  While the trend appears positive, it is more than likely just an anomaly as, inventory in January was down to just 43 homes.  Even with an increase in sales, competetion was incredible, driving prices up 20% as compared to January 2021 – to $527,773, a new record in Loveland/Berthoud.
Greeley/Evans (IRES Mail Cities Greeley and Evans)
The Greeley/Evans market once again saw the largest year over year increase, up 27% from January 2021 to $425,000.  Throughout 2021, the area was flirting with crossing the $400,000 mark, only to eclipse and blow it out of the water by year's end.  Many worn-out buyers, priced out or out-bid in the surrounding areas are finding more attainable options in the Greeley area, although they are then pushing out lower end buyers there, too.  It's a tough market out there for everyone, especially those looking in the most affordable neighborhoods and communities.
Inventory
Honestly, this graph sends me in to a small panic.  I thought the market was tough in 2019, but seeing hundreds of homes available at any time makes me long for the pre-pandemic world when buyers wouldn't have to give away their first born to get under contract on a home.  But, in reality in 2022, buyers need to be more prepared, motivated and flexible to compete in the new norm.  I don't predict the inventory level to jump up to 2019 levels any time soon.  We're in this together and I don't quit until my buyers are happy in their home.
I provide the expert guidance, resources and confidence to easily make a move in Northern Colorado.  Every real estate transaction is unique and I work closely with you to develop a plan, strategy and approach to get the most out of your next sale or purchase. If you, a friend or a neighbor have a real estate need, please get in touch with me | Jared@TheCraftBroker.com or  970.222.1049
Subscribe to Market Reports     What's a Craft Broker?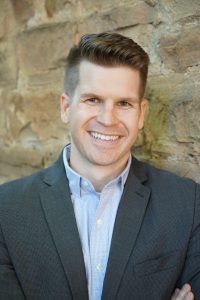 About the Author:  Jared Reimer is a native Coloradoan and an Associate Broker at Elevations Real Estate in Old Town Fort Collins.  He's a community advocate, business champion, blogger, leader, tireless volunteer, innovator, thinker and expert on all things real estate in Fort Collins and surrounding Northern Colorado.  You're likely to find Jared spending quality time outside with his wife, Kacie, and kids, Hudson and Isla, or sharing a beer or two with a friend throughout Fort Collins.  Call or text Jared at 970.222.1049 or email him at Jared@TheCraftBroker.com