Every year, I have handfuls of clients that come from all over the country – some from expensive markets like California, the Pacific Northwest or the East Coast, and some from less expensive markets in the South and the Midwest.  No matter where you come from, our dynamic and unique real estate market can be challenging to jump into without the right help and without the right preparation and expectations.  Whether homebuyers listen to the advice their real estate professional provides them, or they let the market forces educate them, homebuyers in Fort Collins will need to come to terms with some hard truths about the Fort Collins real estate market.
It's Expensive
In October 2010, median real estate prices in Fort Collins were hovering low at $225,000.  Fast forward to October 2020, and the market has effectively doubled in value to over $450,000.  While most locals have a pretty good handle on the movement of the market, every month it inches (or leaps) higher and higher and out of state buyers can't keep up with the value increases.  Along with those increased values comes larger downpayments and larger loans, which can force buyers to feel the squeeze.  You will need to make sure you are fully prepared, prequalified and ready with your best offer.
It's Competitive
Because not many people need (or want) to leave the area and so many people are moving in from other markets, the market is very competitive and has been that way for most of the decade.  While we aren't necessarily seeing dozens of offers for every home or offers coming way over list price, if a home is properly priced and prepared, we do see between 2-4 offers on most homes within a week or so of going on the market. Because of the competition, buyers will need to develop a strategy even before they begin to see homes, so that they can make certain they are as prepared as possible to make an informed, quick decision. I have the tools and resources to make sure that your offer is the best it can possibly be.
There's Low Inventory
Part of what's making the competition so fierce is the lack of inventory throughout the area.  In any given month, you'll have (on average) about 625 homes available.  During the summer that moves up closer to 800 and during the winter that moves down to about 400.  While that seems like "plenty" I can assure you it is not.  Those 625 homes span the entire market, from low end to luxury, in every size and shape.  Of those homes, about 225 are "under contract" and unavailable to be seen – so the pickings are even more slim.  A homebuyer will need to keep their options open so they can see the most amount of homes in their price range and find the absolute best fit.
Housing Stock is Unique
I sometimes use the adage "take what you can get" with the Fort Collins housing stock.  Because of local development, politics and the economy, the city of Fort Collins has had a handful of eras where many of the homes were built with associated floor plans and buyers are "stuck" with those options.  Between 1900 and 1930, "Old Town" developed with small bungalows and charming, cozy yards, proximal to the old town area.  There wasn't much action between the depression and World War 2.  Post WW2, the city grew south between 1950 and 1970 where sprawling brick ranches with full basements on large lots reigned supreme. You also saw the introduction of the bi-level, tri-level and split-level plans. Again, the economy was difficult between 1975 and 1992 so there weren't many homes built during that time frame.  In the 1990's through the great recession, the city really added to it's stock, with large two story, voluminous houses with yellow oak trim and McMansions on tighter lots. Because of the constrained styles or our housing stock, many buyers may need to keep an open mind to different floor plans that fit their budget. (Full disclosure – my first home is the lovely bi-level pictured above)
It's More Complicated
In other markets, it might be very common to be able to sell your home, put in a contingent offer on your next house and close simply and easily.  That isn't always the case here.  In this market, sellers are wanting clean, simple offers and that means removing as many potential hurdles and contingencies as possible.  Depending on the price point, it can be VERY difficult to get a home sale contingency offer accepted, meaning, you'll need to have the cash in hand from your sale, or work out some kind of bridge loan to make it work.  You'll probably need to be flexible to the seller's needs – closing timeframe, post closing occupancy, etc.  This is why it is so important to have a plan, while remaining as flexible as possible. There are always complications, but mitigating issues on the front end saves plenty of headache and heartache on the back end.
Overwhelmed?  Don't be.  This isn't something you do every day, so you're not expected to know everything.  My job is to be a resource to you to provide guidance and insight that will help make the process easier and less complicated.  Bottom line, I make it work, so you don't have to worry.  If you're considering a move, give me a call or shoot me a text or email – I'm always responsive and ready to help you.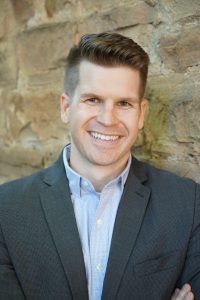 About the Author:  Jared Reimer is a native Coloradoan and an Associate Broker at Elevations Real Estate in Old Town Fort Collins.  He's a community advocate, business champion, blogger, leader, tireless volunteer, innovator, thinker and expert on all things real estate in Fort Collins and surrounding Northern Colorado.  You're likely to find Jared spending quality time outside with his wife, Kacie, and his kids, Hudson and Isla, or sharing a beer or two with a friend throughout Fort Collins.  Call or text Jared at 970.222.1049 or email him at Jared@TheCraftBroker.com