The prospect of buying a house and handing over your final rent check is exciting, to say the least.  Along with that, selling a house your family has called home for years and years can be a difficult process. Whether you're buying or selling a house, it's a huge decision and by no means should you rush the process. The first step toward your next move begins with the selection of a real estate agent, no matter whether you're a first-time homebuyer or you're selling your house.
Here in Northern Colorado, Jared Reimer can guide you every step of the way. He's experienced, savvy, and focused on delivering the results you need. Jared knows the Fort Collins area and surrounding communities well — this is where he consistently sells homes.  He'd love to help you with your next move. Read the blog today for tips on choosing a real estate agent, and be sure to contact us when you're ready to list your home or start viewing homes for sale in Fort Collins.
Ask For Referrals
Who better to trust in the initial stages than your friends or family members in the area who have bought homes? Choosing a real estate agent is so often about finding someone who works hard and is qualified, but it's also about finding someone whom you get along with — that's where your friends and family can help. Review our testimonials — chances are you may even know one of our satisfied clients.
Do Your Research
Now that you have a few names of real estate agents and companies to look up, hop online and do your homework. Read reviews, check out websites, and see if any one realtor has experience in a certain type of home or in a certain area. Be sure to check out reviews of real estate agents on Top Rated Local®.
Interview Real Estate Agents
It'll be easier to find the right fit if you meet in person. Choose at least three real estate agents in Fort Collins. During the interviews, gauge their experience level and knowledge of the area. Make sure an agent will have time for you, meet your needs, and handle your transaction from beginning to end. It's also a good idea to find out if they've received any professional awards — this is an indicator of their industry involvement, work ethic and skill.
Communicate Expectations
When you choose a real estate agent, communicating expectations from the beginning will make the home buying or selling process easier for everyone involved. Let your real estate agent know how often you'd like to communicate, and which form of communication is best. Outline your goals and timeframes together. If communication ever feels awkward when meeting, consider choosing someone else — you'll work together a lot and want to feel comfortable.
Go With Your Gut
After you've put in the effort and done all of this research, go with your gut! As long as you've met these requirements, you'll choose a good realtor. From there, it's mainly about choosing someone with whom you get along. Everyone is different, and every agent is different, too.  If you find a good fit, stick with it!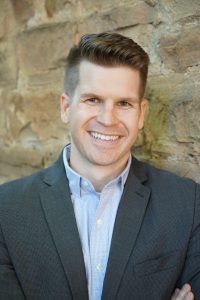 About the Author:  Jared Reimer is a native Coloradoan and an Associate Broker at Elevations Real Estate in Old Town Fort Collins.  He's a community advocate, business champion, blogger, leader, tireless volunteer, innovator, thinker and expert on all things real estate in Fort Collins and surrounding Northern Colorado.  You're likely to find Jared spending quality time outside with his wife, Kacie, and young son, Hudson, or sharing a beer or two with a friend throughout Fort Collins.  Call or text Jared at 970.222.1049 or email him at Jared@TheCraftBroker.com