You're finally building your dream house, which means you'll have an extra guest room (or two) for friends and family! And, better yet, you'll actually want them to come so you can show off your new home! Now that your home and guest room are built, how to decorate? Here are six must-haves for your guest room that will ensure your guest's comfort.
Reach out to Jared Reimer today for help with creating your high end custom home in the Fort Collins area. Read on to learn what your guest room can't be without!
Extra towels, blankets, and pillows. Nobody likes waking up cold and not being able to find an extra blanket. Since you're building your custom home, you can make the room large with a linen closet or chest full of blankets and extra pillows. Make sure the blankets and pillowcases are washed and clean just like you would for the sheets on the bed.
Gourmet coffee, hot chocolate, and tea. This is a nice touch of home for them and shows extra effort on your part. Since you were able to make the room large and add a small kitchenette into the space, your guest will be able to relax and indulge without feeling like they are inconveniencing you. Make sure you're also stocked on water and snacks in this area; often when traveling your guest's eating routine is thrown off and they may not be comfortable with asking for more food.
Space for clothing. When traveling, it's nice to ditch the suitcase for a while and hang up clothes. Give them space in the closet — and make sure there are hangers available! It'd be wise to store an iron and ironing board in this space as well so they can iron their clothes that are wrinkled from travel.
Bathroom essentials. Because you built a high end custom home, you were afforded the luxury of having a bathroom meant especially for your guests. Make sure to stock it with bathroom essentials such as shampoo, toothpaste, and other toiletries. Keep a hair dryer in there since many people won't travel with the bulky item.
A useful nightstand. What do you keep on your nightstand? Keep similar things on your guest's nightstand so they can have the familiarity and comfort of home while staying at your house. Tissues, a dish for jewelry or keys, and reading materials are all a good touch. Place a vase full of fresh flowers on the nightstand and your guests are sure to feel the love.
The Wi-Fi password. It's helpful for you to post the Wi-Fi password somewhere in the room so they don't feel awkward asking for it or so they can easily hook up a different device later if they've forgotten the password. Write it on a note somewhere noticeable or frame it and put it on the dresser or nightstand.
Make the room personal! This could mean a local visitor's guide marked with your personal suggestions or some of your favorite books or candles. Whatever it is, you have your dream custom home now and you can make the guest room match you. If you're just starting out with the home-building process, reach out Jared Reimer today so we can help you create your dream space!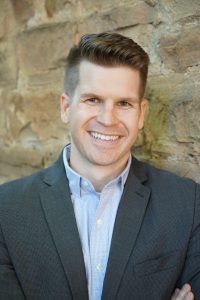 About the Author:  Jared Reimer is a native Coloradoan and an Associate Broker at Elevations Real Estate in Old Town Fort Collins.  He's a community advocate, business champion, blogger, leader, tireless volunteer, innovator, thinker and expert on all things real estate in Fort Collins and surrounding Northern Colorado.  You're likely to find Jared spending quality time outside with his wife, Kacie, and young son, Hudson, or sharing a beer or two with a friend throughout Fort Collins.  Call or text Jared at 970.222.1049 or email him at Jared@TheCraftBroker.com