In a real estate market that is still full of surprises, one of the trends I've seen coming on lately is the return of adjustable rate mortgages (ARMs).  For nearly the last decade, ARMs fell out of style, simply because some were unsafe, unclear and sometimes unfair and predatory in the mid to late 2000's, one of the big reasons the mortgage market melted down.  Borrowers with unsafe ARMs and balloon payments weren't left with many options when home prices too a shift south.  Those types of loans and the borrowers who could only qualify for them, aren't around any more.  Today's ARM's are straightforward, safe, and in most cases carry a better rate than fixed mortgages which is why adjustable rate mortgages are making a comeback in today's market.
What Are ARMs?
Adjustable rate mortgages are pretty simple to understand.  They are based on a "prime" rate – let's say 4.5% for example, and have a built in margin for the lender, let's say 1%.  In this case your starting rate would be 5.5% (4.5% + 1%).  After that, you need to select an initial term.  Most ARMs carry a 3, 5 or 7 year initial term.  This initial term is the length of time your ARM will be fixed for before it adjusts.  After that, you're usually given a term in which the rate adjusts – typically every year based on the new prime rate.  You'll traditionally see ARMs advertised as a 5/1 ARM, meaning it has a 5 year initial term and adjusts every year beyond the 5th year.  Most ARMs are amortized over a 30 year period, just like a fixed rate mortgage, so your payments will not be complicated or confusing.
The Benefits of ARMs
In most ways, these types of mortgages are less risky for a lender because their margin is built in and the borrower in on the hook for any increases in rate.  Because they are less risky, they typically carry a lower interest rate.  That lower interest rate makes it more compelling than a traditional 30 year fixed rate mortgage. If you plan to only be in your home between 5-7 years, it might make sense over that term to use a 5/1 or a 7/1 ARM, rather than a 30 year fixed.  Over those first 5-7 years, an ARM will act just the same as a fixed rate mortgage, but will carry a lower rate, saving you some cash.  Especially in a high priced market, that can really add up.
Downsides of ARMs
Obviously, the biggest downside is that interest rates increase substantially beyond your first initial term.  Then your payment will increase substantially as well.  But, most ARMs have a built in benefit to protect you from wild swings.  There are two increase adjustment protections.  First, there is a ceiling, or limit, to how high an ARM can adjust from year to year after the initial term.  That will help to protect you from a wild upswing.  Additionally, there is typically a limit to how high it can adjust over the life of the loan, if you stay in your ARM beyond your initial period.  So, going into your loan, you will know exactly how much it can increase yearly and what your worst case, maxed out interest rate will be during the life of the loan.  ARMs can be a bit of a gamble, especially in an increasing interest rate environment, however, if your plans aren't long term, an adjustable rate loan might be for you.
When markets shift, I'm here to keep you posted.  If you need a lender contact to help with your mortgage needs, send me a text, email, or give me a call and I'll connect you.  If you are unsure about the terms of your loan, contact me and I'll help make sense of it.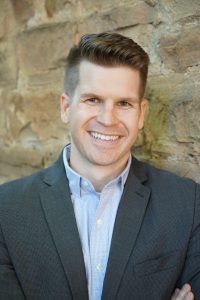 About the Author:  Jared Reimer is a native Coloradoan and an Associate Broker at Elevations Real Estate in Old Town Fort Collins.  He's a community advocate, business champion, blogger, leader, tireless volunteer, innovator, thinker and expert on all things real estate in Fort Collins and surrounding Northern Colorado.  You're likely to find Jared spending quality time outside with his wife, Kacie, and his kids, Hudson and Isla, or sharing a beer or two with a friend throughout Fort Collins.  Call or text Jared at 970.222.1049 or email him at Jared@TheCraftBroker.com