The chill is finally in the morning air as we head towards fall.  Where we're seeing no chill is with the Northern Colorado real estate market where we're seeing August home prices shoot up as sales drop across the region.  I know it may seem like a broken record, but the reality of the situation is that with demand remaining strong throughout the year, and inventory remaining low, we're really not going to see any letting up in appreciation.
Northern Colorado Home Sales
Northern Colorado Median Home Values

Related Articles
There's Never a Bad Time to Sell Your Home  |  Selling a Luxury Home
Greeley/Evans
With an area as large as the Greeley/Evans area, you would think that hundreds of homes would be sold every month, especially in the heat of the summer selling season.  However, this is not the case as the market in Greeley only managed to 177 sales.  This is a 7.81% decrease as compared to August 2017.  The lack of inventory and continued demand in the region's most affordable area kept median home values firmly above the $300,000 mark.  I cannot imagine a scenario where we will see sub-$300k values in Greeley again.
Loveland/Berthoud
The Loveland/Berthoud market, depending on which side of the market you're on, is very tough.  Compared to August 2017 statistics, Loveland has seen home sales drop 17%.  Luckily, the drastic drop in sales hasn't translated into a massive increase in median values in August, however, year over year, Loveland home values are up 10.24%.  What does that mean for every home seller? Since the beginning of 2018, on average, you have about $40,000 in extra equity, which is like getting an extra full time job!
Fort Collins
Fort Collins saw the region's 2nd largest sales drop from August of 2017, with over 10% fewer sales.  As buyers are eager to snatch up any last minute options before inventory starts to dwindle in the fall and winter, homes were bid up and median values increased nearly 15% to $425,000.  We often see buyers dive in to the Fort Collins market during the August and September timeframe, understanding that over the holidays there may not be enough options available, and not wanting to pay further appreciated prices in the spring and summer of the next year.  That trend will continue.  Like Greeley and their $300k price point, there is no turning back in Fort Collins and median values of $400,000 are the new norm, as we look towards $500k in the near future.
If you're a buyer and you need to make sense of your options, contact me for a strategy session.  If you're a seller wanting to get the most from your home while navigating multiple offers, showings and closing scenarios, let's make a plan to get you into your next home. Contact me by text or phone at 970.222.1049 or by email at Jared@theCraftBroker.com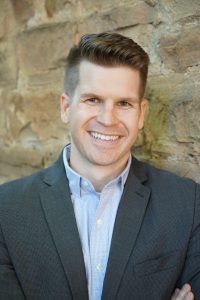 About the Author:  Jared Reimer is a native Coloradoan and an Associate Broker at Elevations Real Estate in Old Town Fort Collins.  He's a community advocate, business champion, blogger, leader, tireless volunteer, innovator, thinker and expert on all things real estate in Fort Collins and surrounding Northern Colorado.  You're likely to find Jared spending quality time outside with his wife, Kacie, and young son, Hudson, or sharing a beer or two with a friend throughout Fort Collins.  Call or text Jared at 970.222.1049 or email him at Jared@TheCraftBroker.com