Coming off of another very hot summer, sales across the Northern Colorado region (including the Fort Collins area, Loveland/Berthoud area and Greeley/Evans area) have largely remained consistent with the strong numbers hit in August of 2018.  Just like we are often wading into the unknown in February and March, unsure how strong or weak the spring and summer season will be, in August and September, there is often a "breather" that we experience, where the fate of the remainder of the year and early next year is up for grabs.
Looking For a Realtor?    View My Testimonials
Northern Colorado Median Home Values
Northern Colorado Home Sales
Fort Collins (IRES Area 9, Including Fort Collins, Wellington, Timnath, & Western Larimer County)
Median value in Fort Collins took a bit of a step back in August as compared to 2018, posting a value of $420,000.  This is down just 1.18% as compared to last year, when $425,000 was a record value.  I do not read much into this, the sky is not falling.  Sales are nearly exactly in line with 2018 figures, with 297 sales, down just 1% as compared to 2018.  There is still much to be excited about in Fort Collins.  Anecdotally, we are seeing a few more homes on the market, and they are beginning to linger as well.  This is good news for buyers who are eager to get into the Fort Collins market. Additionally, with interest rates in the 3's – now is an incredible time to buy or move up in the market and keep those payments relatively low.
Loveland/Berthoud (IRES Area 8, Including Loveland, Berthoud, & SW Larimer County)
Posting a $410,000 median value proves there is still very strong demand in the Loveland/Berthoud area.  This is up 2.24% from 2018 median values.  Additionally, sales are up slightly, posting a 2.4% increase from August 2018.  It's unique to see both upward pressure on prices and steady sales, even when Loveland is averaging 15% more active homes for sale as compared to last year.  With more to choose from, you would expect buyers to have a bit more leverage, however, it seems like Loveland is bucking the trend for now.
Greeley/Evans (IRES Mail Cities Greeley and Evans)
Greeley keeps chugging along as the affordable beacon in an otherwise un-affordable landscape in Northern Colorado.  However, that "affordable" moniker may not last long, as median values continue to move higher and higher.  This month, median values were up nearly 7% to $325,000 across Greeley/Evans.  As it becomes more unaffordable to live in Fort Collins or Loveland, Greeley will welcome all buyers with more affordable options, new construction, and opportunities.
With interest rates remaining low, demand high and prices at record levels, if you own a home and are considering a move, 2019 is a great year to move up.  I have a few different strategies to maximize your existing investment – whether moving up, renovating, or keeping your current home as a rental, this is an opportunity to really create some long term wealth and capitalize on Northern Colorado's incredible growth.  Shoot me a text and I'll get back to you immediately – 970.222.1049
Subscribe to Market Reports     What's a Craft Broker?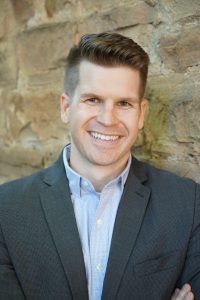 About the Author:  Jared Reimer is a native Coloradoan and an Associate Broker at Elevations Real Estate in Old Town Fort Collins.  He's a community advocate, business champion, blogger, leader, tireless volunteer, innovator, thinker and expert on all things real estate in Fort Collins and surrounding Northern Colorado.  You're likely to find Jared spending quality time outside with his wife, Kacie, and young son, Hudson, or sharing a beer or two with a friend throughout Fort Collins.  Call or text Jared at 970.222.1049 or email him at Jared@TheCraftBroker.com