By now, you're probably maxed out with COVID news, but I want to remind you a simpler time: February.  Since we have a small lag in real estate reporting, due to data getting processed and uploaded to the masses, my statistics blogs always report the previous month.  Now, deep into March, amid a stock market collapse, a worldwide pandemic and social distancing, we can see what real estate in Northern Colorado looked like before COVID-19 hit.
Looking For a Realtor?    View My Testimonials
Northern Colorado Median Home Values

Northern Colorado Home Sales
Fort Collins (IRES Area 9, Including Fort Collins, Wellington, Timnath, & Western Larimer County)
Fort Collins had a strong February, topping out at a median value of $425,000 which was 3.34% higher than February of 2019.  Spurred on by low interest rates, buyer used that as an opportunity to pounce on most available properties and we saw 166 homes sold, which is an increase of 1.22% over last year's numbers.  Fort Collins happened to be the only market in the region to post higher sales in February as compared to 2019, indicating that the area still has a strong demand despite being the least affordable market in the region.
Loveland/Berthoud (IRES Area 8, Including Loveland, Berthoud, & SW Larimer County)
Loveland's home values stayed exactly level with February 2019, posting a $400,000 median value.  Disappointingly, the Loveland/Berthoud market saw nearly a 10% drop in sales in February, selling just 104 homes as compared to the 115 sold last February.  To be fair, the early-year months can be somewhat volatile and with a low sample size, numbers can seem to skew quite a bit.
Greeley/Evans (IRES Mail Cities Greeley and Evans)
The Greeley/Evans market experienced a down month in sales as well, posting 120 sales which was down by nearly 11% as compared to February 2019.  On a positive note, the market experienced nearly it's highest median value in Feburary, $321,550, which as up 4.97% over last year.
The long term impacts on real estate from the COVID-19 virus are still yet to be seen, however, a lot of the activity in Northern Colorado is slowing down.  Both sellers who do not want to sell during the pandemic, and buyers who do not want to be hunting from home to home.  Anecdotally, there has been good showing activity in the first few weeks of March, but just a decreased amount of homes to see.
I provide the expert guidance, resources and confidence to easily make a move in Northern Colorado.  Every real estate transaction is unique and I work closely with you to develop a plan, strategy and approach to get the most out of your next sale or purchase. If you, a friend or a neighbor have a real estate need, please get in touch with me | Jared@TheCraftBroker.com or  970.222.1049
Subscribe to Market Reports     What's a Craft Broker?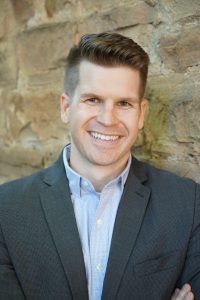 About the Author:  Jared Reimer is a native Coloradoan and an Associate Broker at Elevations Real Estate in Old Town Fort Collins.  He's a community advocate, business champion, blogger, leader, tireless volunteer, innovator, thinker and expert on all things real estate in Fort Collins and surrounding Northern Colorado.  You're likely to find Jared spending quality time outside with his wife, Kacie, and kids, Hudson and Isla, or sharing a beer or two with a friend throughout Fort Collins.  Call or text Jared at 970.222.1049 or email him at Jared@TheCraftBroker.com