Because of the competition in the market, I am seeing both homebuyers and home sellers jump in pretty unprepared, thinking that they have everything covered.  In my experience, not being adequately prepared for a market in which you need to make quick decisions, can really put you behind.  It can cause heartache, frustration and missed opportunities.  On the flip side, the clients of mine who take my advice and guidance, craft a strategy well before they need to implement it and remain flexible along the way, remain the most successful in both their home sales and purchases.  Today, I want to share a case study of some clients of mine who capitalized on some big opportunities simply by being ready and focused. Being prepared pays off big.
June 2014
Of course, in 2014 the real estate market in Fort Collins was not as competitive as it is today, however there were still multiple offers on attractive homes and offering at or above list price was beginning to become the norm.  The median value in Fort Collins at the time was just $290,000, up from $265,000 in 2013 and interest rates were at 4.16%.  My first time home buyer clients were ready to purchase a home.  The first thing we did was determine our parameters and began working with a recommended lender.  Rather than dilly dally until they found the perfect house, they immediately got prequalified for a loan, so they could pounce on a perfect spot.  They began their casual search over the next several months, looking at homes to familiarize themselves with neighborhoods and styles that they might be interested in.
September 2014
On Labor Day weekend, on a whim we toured an entry level house that checked every box – it was a perfect fit.  Without too much effort, we were under contract for $250,000 on a nicely updated, 3 bed, 3 bath home in midtown Fort Collins.  Because they were so prepared, they were able to close in just 3 weeks, which was unheard of at the time.  All it took was a 5% downpayment and the home was theirs.
April 2019
Fast forward five years.  Because these clients had both increasing income and an increased family size, they felt like a larger home was necessary.  I had them consult with our trusted lender, who made magic happen on their first home.  Because home prices had increased substantially over the previous 5 years (home value was now $375,000), the lender recommended they secure a home equity line of credit (HELOC) just in case they wanted to use some of that equity towards their downpayment on their next house.  It allowed them to have flexibility if they wanted to use some of their cash savings to put towards updates to their next home. Also part of the plan – instead of selling their home, I was able to provide direction to them on how to convert their home to a rental property that would be a long term, cash flowing investment. As soon as the HELOC was approved and the family was prepared, the couple was on the hunt for the right fit in a much tighter, competetive market.
September 2019
The perfect house came on the market after hunting all summer for the perfect fit at $515,000.  Because the buyers had been actively searching, comparing and preparing, when the right house came, they knew they had to act fast.  Within hours of seeing the house come on the market, they scheduled a showing and wrote an offer that was accepted on the first day of showings.  Preparation pays!  Once through inspection and appraisal, it was a straight shot towards closing.  These buyers used $50,000 from their HELOC to supplement their downpayment and the remainder was from savings.  The couple then prepared their previous home for rent and secured a long term tenant simply.
April 2022
Through the entire pandemic, the couple mentioned how lucky and fortunate they felt to have their home and a rental.  It wasn't luck or good fortune that made it all work, it was preparation, strategy and guidance.  The couple has been able to payoff their entire HELOC balance, while upgrading their current home, which is now valued at $725,000.  That entry level house that they converted to a rental?  Now it's valued at $500,000 and still has very strong cash flow as rents continue to climb along with prices.  It all started with a small downpayment on their first home and has grown into reliable and sustainable generational wealth.  This is why preparation pays!
You can begin your journey, too.  It is not complicated once the right strategies are put into work.  Contact me today to discuss your goals and we can work together to achieve them sooner than you might think.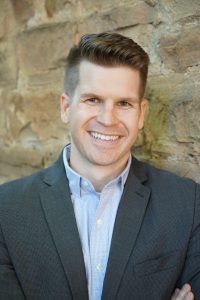 About the Author:  Jared Reimer is a native Coloradoan and an Associate Broker at Elevations Real Estate in Old Town Fort Collins.  He's a community advocate, business champion, blogger, leader, tireless volunteer, innovator, thinker and expert on all things real estate in Fort Collins and surrounding Northern Colorado.  You're likely to find Jared spending quality time outside with his wife, Kacie, and his kids, Hudson and Isla, or sharing a beer or two with a friend throughout Fort Collins.  Call or text Jared at 970.222.1049 or email him at Jared@TheCraftBroker.com