If you're like thousands of other homeowners in Northern Colorado, you're deciding to stay put and let your equity grow while home prices go up, up and up!  If you're looking to add value or function to your home through renovations, upgrades or major projects – give me a call to help you get it planned!  Here's how I can help…
Project Planning
Some projects can be downright overwhelming.  Additionally, you may have a desire to take on a project and aren't sure where to start.  That's where I can help.  I've seen nearly every style of home in every condition in Northern Colorado.  I've seen how some homeowners have utilized their space, or updated their homes and can pass that knowledge along to you.  Additionally, I can help create some ideas based on my experience that might give you even more options.
Value Projecting
A big part of my involvement is making certain that the updates you do to your home return the biggest bang for your buck, while also making sure you don't over-improve your home above what the market would support.  My goal is that you can do appropriate upgrades to add value, function and enjoyment of your space.  I have the tools and awareness to give you an accurate return on your investment.
Process Consulting
Understanding the entire contract process can be complicated and confusing, especially if it's your first time dealing with a bigger project.  How can you make sure you're being thorough enough? How can you ensure you're not overpaying for a project? That's where I can help.  I've provided project guidance to a handful of clients and gone through a large remodel myself, so I know what to do to prepare and what to expect.  The process is easy to understand and uncomplicated when I break it down for you.
Contractor Suggestions
On top of the above, I'll be able to give you a handful of reputable contractors to work with from beginning to end.  Some will be general contractors, who oversee and plan the entire project, bringing in their own subcontractors.  Others will be project specific contractors, depending on your needs.  Either way, I've got a stable of great help when you need it.
This is just another service I can provide when the time comes and there is never any expense or obligation.  I want my clients to be educated, informed and empowered to make great real estate decisions, and that's what I'm here for. I want you to reach out to me – text me at 970.222.1049 or email me at Jared@theCraftBroker.com – Let's get started!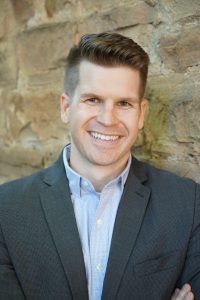 About the Author:  Jared Reimer is a native Coloradoan and an Associate Broker at Elevations Real Estate in Old Town Fort Collins.  He's a community advocate, business champion, blogger, leader, tireless volunteer, innovator, thinker and expert on all things real estate in Fort Collins and surrounding Northern Colorado.  You're likely to find Jared spending quality time outside with his wife, Kacie, and his kids, Hudson and Isla, or sharing a beer or two with a friend throughout Fort Collins.  Call or text Jared at 970.222.1049 or email him at Jared@TheCraftBroker.com