In the past year, I have dealt with more remote homebuyers than in my entire career combined.  It used to be that if you were out of state, you could plan a visit over a weekend, see 10-20 homes in a marathon showing, pick one, negotiate, and go under contract in a matter of days.  Because of a fast paced market and competitive atmosphere, things have changed entirely.  Now, it doesn't make financial sense to pay for a plane ticket to show up with no appropriate homes to see, and you certainly wouldn't come every time there is a "maybe" that comes on the market.  This is why it is so important to develop a trusting relationship with your real estate professional – not only to find the right homes, but make sure they are a good fit for your needs, now and in the future.  Here are the steps required when buying a home remotely.
Understand the Process and Associated Risks
Buying a home is a stressful process.  Buying a home remotely makes it even more stressful – simply because you will not see or get a feel for the home, neighborhood or community.  The biggest risk is that you will buy and close on a home that isn't a good fit.  To mitigate those risks, it's important to remove as many stressful scenarios or factors through preparation and communication so you can better understand the process and set the proper expectations.  Leave enough time in your planning to follow the next two points.
Define Parameters and Expectations
You (and your family) need to get serious about what is most important to you.  You need to be crystal clear on what is ideal for you and what parts of a home you are fine settling for.  If you have unclear parameters, the chances you find a bad fit are greater.  Write down your top 10 must haves and top 10 can't stands.  While no home will be perfect, defining your parameters (and budget) will be a helpful exercise.
Strategize with Your Real Estate Professional
This is where it gets serious.  When you find your real estate professional, you need to be very clear with them about your parameters and develop a consistent strategy for seeing homes and crafting competitive offers.  Your Realtor will need you to be candid with your financing, goals and expectations.  The more info the better.  A great agent will be able to tell you what to expect from the current market – when most houses come on the market, when you can find deals to take advantage of, or if you should expect a lot of competition.  This should help you and your Realtor define and further hone your strategy to purchase remotely.
Get Boots on The Ground
If you have never visited the community in which you intend to purchase, I advise my clients to make at least one trip to get a lay of the land.  I have often driven around to different neighborhoods or parts of town I anticipate will fit the needs and budget of my remote buyers.  This will give them a feel for what to expect, visually, and buyers can either adjust or modify their expectations or parameters based on that.  Make it as much of a fact finding mission as possible, learn about schools, amenities, home values, and recreation.  Since you may not see your home before you close, you should get as comfortable as possible with the type of home and community you'll live in.  It will remove a ton of concern and doubt when it comes time to write an offer.
Communicate, Communicate, Communicate
Over communicate.  Tell your agent when you are stressed about something and tell them when you are feeling good.  Ask questions, get follow up, and request commentary on neighborhoods and homes.  Communication is key for both you and your agent.  You can compare and contrast with your fact finding mission and understand advantages and disadvantages to each home in comparison to your visit. The more communicate, the better you'll feel about a remote purchase.
Be Decisive
Things move quickly.  You will have "some" time to debate and think about your purchase, but at the end of the day, you're often limited to about 24-48 hours before a home is under contract and unavailable.  Sometimes you'll need to take a leap of faith, knowing that you'll have more time to figure out the details, dive deeper into due diligence, or even back out if things don't look right.  Either way, you will need to be decisive and communicate well.
I've had a handful of buyers this year trust me in their out of state purchase and they're thrilled to have made a move when they did.  If you're out of state and feel like everything is too difficult to put the pieces together, give me a call or shoot me an email.  I'd take on the burden of all the details and leave the informed decisions to you – every problem can be solved with the right action.  Get in touch with me today.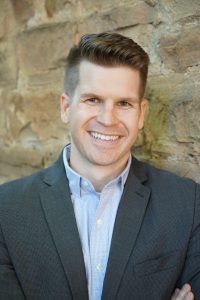 About the Author:  Jared Reimer is a native Coloradoan and an Associate Broker at Elevations Real Estate in Old Town Fort Collins.  He's a community advocate, business champion, blogger, leader, tireless volunteer, innovator, thinker and expert on all things real estate in Fort Collins and surrounding Northern Colorado.  You're likely to find Jared spending quality time outside with his wife, Kacie, and his kids, Hudson and Isla, or sharing a beer or two with a friend throughout Fort Collins.  Call or text Jared at 970.222.1049 or email him at Jared@TheCraftBroker.com