It's hard out there for buyers in the Northern Colorado real estate market.  Dwindling supply and ever increasing competition from other buyers, cash buyers and investors have driven prices up, up, up.  When competition is fierce, we have some tools in our toolbox to help you compete.  It's all about removing contingencies and providing comfort to the seller, as long as it doesn't leave you further exposed to risk – talk to me about how we can include these these 5 clauses when writing your best offer.
Inspection Clause
I never suggest waiving an inspection, you should always retain the right to perform an inspection for peace of mind.  When the market is saturated with buyers you're trying to beat, dealing with inspection is the first place to start.  Waiving the inspection objection essentially gives you the right to inspect, but does not allow you to ask them to perform any repairs or provide credit for repairs.  This is essentially an "as-is" clause.  You can expect some fixes to do yourself after closing, and if there are major fixes, you can terminate the contract without penalty.
Appraisal Gap Clause
Of course the highest bid is usually most ideal, so going well above list price is always a good strategy (within reason).  A problem arises, however, when the property doesn't appraise.  In this market, sellers want confidence that the price you are willing to pay is the price you DO pay at closing.  Gone are the days hoping the appraisal comes in at value.  In this market, listing agents will request an appraisal gap clause to commit the buyer to coming up with additional funds to cover any difference between appraised value and purchase price.  Be sure to only use this clause when you do have enough funds to cover any difference.
Loan Contingency Clause
This clause requires a great relationship and strong communication with your lending partner.  Of course before writing an offer, you must be pre-approved for a loan, but that is only the beginning.  You must go through underwriting, provide (endless) documentation of assets, income, credit, and debts to make certain you are able to fulfil the loan requirements.  Removing the loan contingency essentially tells the seller that no matter what comes up during the loan approval and underwriting process, you are confident that you will be approved.
Escalation Clause
Escalation clauses have become the norm in many cases over the last 5-6 years.  This clause provides a ceiling on how high you are willing to go to beat out competing offers, while still giving you a chance to pay a lower price if nobody is able to beat you out.  Confusing, right?  Here's an example.  A home is listed for $450,000.  You offer $460,000 with an escalation clause stating that you are willing to beat any bona-fide offer by $1,000 up to $475,000.  If an offer comes in at $480,000, you ultimately lose.  But if an offer comes in at $462,000 – you would pay $463,000 (beating the other offer by $1000) and won't need to pay the $475,000.  In most cases escalation clauses will max each other out, but it's a great way to have a chance at a lower price while still having the ability to win at a higher price.  Some agents will not allow escalation clauses because they can become complicated and are sometimes misunderstood.  Be sure to have a ceiling on your escalation clause, so you aren't obligated to buy a home beyond your qualifications.
Back Up Clause
If all else fails and you do lose out on a home you really wanted, I'd suggest putting in a backup offer/backup clause.  A backup offer essentially states that if the winning offer fails for any reason, instead of going back on the market, it falls to the backup offer.  This is a great strategy for two reasons:  you can still have the opportunity to win if the first offer falls out and it will usually let you know exactly what the first offer did to win.  Most backup offers will be countered up to match the winning offer, so the seller doesn't lose money or consideration if the first position buyer backs out. Either way, you have a new home, or new knowledge that you can use on your next offer.
Have you heard of any other wild clauses out there? I'd like to hear about them!  If you're in the market to buy, let's get started.  It's as easy as sending me an email, text, DM or phone call.  I'd love to connect.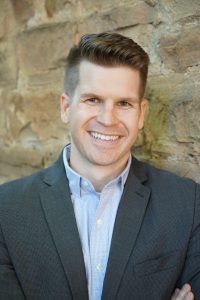 About the Author:  Jared Reimer is a native Coloradoan and an Associate Broker at Elevations Real Estate in Old Town Fort Collins.  He's a community advocate, business champion, blogger, leader, tireless volunteer, innovator, thinker and expert on all things real estate in Fort Collins and surrounding Northern Colorado.  You're likely to find Jared spending quality time outside with his wife, Kacie, and his kids, Hudson and Isla, or sharing a beer or two with a friend throughout Fort Collins.  Call or text Jared at 970.222.1049 or email him at Jared@TheCraftBroker.com