We're lucky in Northern Colorado.  We have hundreds of dedicated real estate professionals helping clients buy, sell and invest in real estate. In most cases, we all play nice in the sandbox.  But with a deeply competitive market, often times respect, fairness and decency are thrown out the window in favor of greed and self serving pursuits.  One core value I hold true: I will, at all times, respect my clients, other real estate professionals and my community.  Here's how…
Respect for My Clients
I have clients from all different walks of life and backgrounds.  Some have bought or sold several houses, and some are first time homebuyers.  Budgets range from $200k through $2M+.  I can promise that every client, no matter what their situation is, will get my same care, attention and respect from beginning to end and beyond.  My goal is that every client feel heard, respected and advocated for.  We often have tough decisions to make, big money is on the line, and there can be disappointment on either side of the table.  I want you to know that I will respect you, your time and decisions.
Respect for Real Estate Professionals
I've worked in some markets that are really frustrating and disappointing, especially when dealing with other Realtors.  Calls, emails or texts aren't returned, feedback is rarely provided, and common decency is lacking.  Since we all work together, cooperate through transactions, and have common goals, it's my job to be respectful and fair when dealing with other real estate professionals.  That means I will be respectful in my communication with other agents.  Especially when working on a transaction with another agent, I'll be responsive, respectful and honest, while advocating for my client.  Reputation is not something that can be bought, and it goes a long way in the real estate industry.  I'm proud of my strong reputation.
Respect for My Community
We all live in Northern Colorado for a reason and we want to keep our community safe, thriving and healthy.  That begins with respecting everyone in the community, even those with different backgrounds and viewpoints.  I promise to respect our community members by continuing to lead and develop influencers who are intelligent, thoughtful and respectful of our cities.  I want anyone to feel welcomed, supported and safe when choosing to call Northern Colorado "home".  Inclusion, diversity and representation is important to me and I will continue to help Northern Colorado be a community we can all be proud of.
Simply put, I provide the expert guidance, resources and confidence to easily make a move in Northern Colorado.  If you're ready to make a move, I'm ready to help.  If you have a question about the real estate market, any question at all, I want you to reach out to me – text me at 970.222.1049 or email me at Jared@theCraftBroker.com – Let's get started!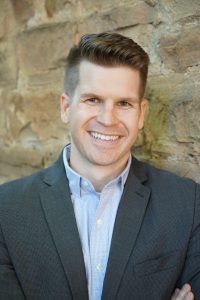 About the Author:  Jared Reimer is a native Coloradoan and an Associate Broker at Elevations Real Estate in Old Town Fort Collins.  He's a community advocate, business champion, blogger, leader, tireless volunteer, innovator, thinker and expert on all things real estate in Fort Collins and surrounding Northern Colorado.  You're likely to find Jared spending quality time outside with his wife, Kacie, and his kids, Hudson and Isla, or sharing a beer or two with a friend throughout Fort Collins.  Call or text Jared at 970.222.1049 or email him at Jared@TheCraftBroker.com