In my entire career, I don't think I've ever seen a "status quo" kind of year in Northern Colorado Real Estate.  I've seen the lowest of the low, the highest of the high and everything in between.  Typically, a year will have a constant theme.  In 2022, the year was "rollercoaster" simply due to the incredible shift midway through the year in home prices, sales and interest rates.  Both buyers and sellers in the market experienced different emotions based on what time of the year they were playing in the sandbox.  Now, let's just hope for a more consistent and stable 2023 moving forward!
Looking For a Realtor?    View My Testimonials
Northern Colorado Median Home Values
Northern Colorado Home Sales
Fort Collins (IRES Area 9, Including Fort Collins, Wellington, Timnath, & Western Larimer County)
Median values in Fort Collins were just a hair high than they were to start the year, coming in at $561,000 as compared to $559,950 in 2021.  Sales were down nearly 45% from the previous year as well, which goes to show you just how rough things got near the end of the year.  Just 121 homes closed in Fort Collins this year.  It is very typical to see low sales in December due to fewer homes being on the market during the holiday season, but this year's sales were very low.  The only way to go is up!
Loveland/Berthoud (IRES Area 8, Including Loveland, Berthoud, & SW Larimer County)
The Loveland/Berthoud market was not immune to the poor sales bug.  Just like Fort Collins, sales were down in Loveland over 40% from the same timeframe in December of 2021, notching just 112 sales this December.  Median values were up over 6% from this time last year, which is positive but probably not a trend worth counting on at this point.
Greeley/Evans (IRES Mail Cities Greeley and Evans)
Greeley/Evans followed suit with the rest of the region with a sales drop over 40% from December 2021.  Greeley just avoided dropping below 100 sales in December, while the median value of a home is really no different than it was in December 2021, $413,316.
Inventory
Inventory plunged from summer highs to December lows, which is typical and expected.  We always have more homes for sale during the warm summer months, and less inventory when it's cold and more difficult to move. however, as indicated by the chart below, inventory levels this December are nearly double to what we saw during all of 2021.  The majority of homes on the market are not "new" listings now, just lingering listings from the last quarter of 2022.
Percent of List Price to Sold Price
Woof.  What a rollercoaster.  If you were buying in the first half of the year, you had offer between 4-6% over list price on homes, waive everything and hope to beat out the remaining buyers.  At the end of the year, you could get between a 3-4% discount on list price on prices that were already holding steady or moving down.  It just shows you how much of the negotiating power has now moved to the buyers, however, with higher interest rates, buyers still don't have a lot of wiggle room or leverage.
I provide the expert guidance, resources and confidence to easily make a move in Northern Colorado.  Every real estate transaction is unique and I work closely with you to develop a plan, strategy and approach to get the most out of your next sale or purchase. If you, a friend or a neighbor have a real estate need, please get in touch with me | Jared@TheCraftBroker.com or  970.222.1049
Subscribe to Market Reports     What's a Craft Broker?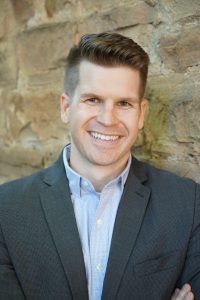 About the Author:  Jared Reimer is a native Coloradoan and an Associate Broker at Elevations Real Estate in Old Town Fort Collins.  He's a community advocate, business champion, blogger, leader, tireless volunteer, innovator, thinker and expert on all things real estate in Fort Collins and surrounding Northern Colorado.  You're likely to find Jared spending quality time outside with his wife, Kacie, and kids, Hudson and Isla, or sharing a beer or two with a friend throughout Fort Collins.  Call or text Jared at 970.222.1049 or email him at Jared@TheCraftBroker.com