The new buzzword this week is "social distancing" as a state of emergency was declared nationwide to combat the spread of the COVID19 pandemic.  Most schools are taking an extended spring break, some workers are being told to work remotely, all sports have been suspended and social gatherings of 250 or more people are frowned upon.  Chances are, you're avoiding most social engagements, staying in more and riding it out.  You've got a lot of extra time on your hands.  But how can you be effective with your extra hours to come out on the other side in a better place? Take a look at my downtime hacks for a better future.
Exercise
If you've been putting off your health, now is the best time to get back on track.  It doesn't take much to get into a healthy routine.  Going for a walk around the neighborhood, doing light and simple exercises at home, or taking up something low impact, like yoga, can jump start your overall fitness and help your immune system.  I shuffle through a variety of exercises, but follow GMB.io for bodyweight routines and of course, YogaPod Fort Collins for all my fitness needs.
Set Goals
Remember those New Year's resolutions that you never followed, or maybe never set in the first place? With a little bit of extra downtime, consider re-focusing on what really matters and set goals to help accomplish big things.  With some goals set and some extra downtime to start working on achieving them, you'll be well on your way when the pandemic subsides.
Learn
If netflix and chill is your routine, step out of the binge lifestyle and binge on something good for your brain like a podcast, educational book, or online course.  Especially if the future of your job or industry is unclear after the pandemic eases, now is the time to get the tools and knowledge you need to jumpstart your career.  Additionally, if you're self employed, it never hurts to use your extra time off to sharpen your blade and add some more services to your arsenal.
Selling Soon? Learn How I Sell Your Home for Top Dollar!
Home Improvement
Easily add value to your home and get to those projects you've been neglecting by focusing on home improvement during your downtime.  With spring right around the corner, take advantage of the downtime, get outside and get some fresh air while clearing out the winter leaves and debris. Prep the flower beds with new mulch and seed bare spots in your lawn.  Inside, take on projects you've put off: painting, renovating, flooring, etc.  Your home will improve in value and will be more functional and well kept.
Rest
So many of us don't get enough sleep.  Don't fall in the same patterns during your downtime.  Use the time you would be commuting everyday to catch up on rest.  Rest will help your immune system and keep you healthy.  Even if you have a few extra minutes, look into meditating and clearing your brain.  Focusing on breathing and mindfulness for just 5 or 10 minutes will put you in the right frame of mind to whether any stress this pandemic will throw at you.
Add a Hobby
Dust off that guitar, pick up your knitting, or just start a hobby that you've been too busy to start.  Hobbies are a simple way to be present and engaged in a task, rather than wasting your free time with nothing to show for it.  Learn something new! It helps to spur your creativity, which will help you improve at work and at home.
Spring Cleaning
It's that time of year anyways!  Declutter closets and pantries, deep clean those areas you've been avoiding and get your home space tidy.  Especially if you're working at home for a while, a clutter free and clean workspace does wonders for keeping you organized and efficient. Additionally, you can hit those high-touch spots and feel better about keeping your home virus free.
Family Reset
Saving the best for last, spend your extra time with family, reconnecting in simple ways.  Cook meals together that would otherwise be frantic and hectic.  Get out a puzzle or board game and slow down.  Exercise together.  It's easy to be caught up in fear and uncertainty, but connecting with your family and resetting your home-life rhythm will pay dividends for years.
Hopefully, with these hacks, you and your family will fill your downtime effectively and come out on the other side – healthier and happier.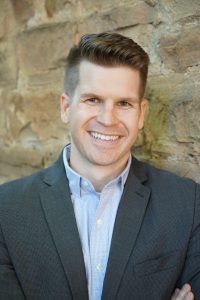 About the Author:  Jared Reimer is a native Coloradoan and an Associate Broker at Elevations Real Estate in Old Town Fort Collins.  He's a community advocate, business champion, blogger, leader, tireless volunteer, innovator, thinker and expert on all things real estate in Fort Collins and surrounding Northern Colorado.  You're likely to find Jared spending quality time outside with his wife, Kacie, and his kids, Hudson and Isla, or sharing a beer or two with a friend throughout Fort Collins.  Call or text Jared at 970.222.1049 or email him at Jared@TheCraftBroker.com