It looks as if both home buyers and home sellers decided to really take some time off over the holidays – near record low sales in January were the result of very few purchase contracts written in the Thanksgiving through Christmas time frame.  Traditionally, January is the month with the fewest sales and 2019 kept right on trend.
Much of the lower sales numbers can also be attributed the fact that there are fewer and fewer homes available in Northern Colorado, and many of those homes still active beyond the holidays could be overpriced, in poor condition, or were just not the right fit.  To put a long story short – there aren't enough homes, and of all the homes left, they aren't all that exciting.
Northern Colorado Home Sales
Northern Colorado Median Home Values
Fort Collins (IRES Area 9, Including Fort Collins, Wellington, Timnath, & Western Larimer County)
In Fort Collins, sales in 2018 were down just a bit from 2017 – a drop of 4.67% YTD.  What was not expected was a 30% decrease in sales in January, as compared to January 2018.  After a year of dealing with competition, most buyers seemed to take a break, or, find another option in a more affordable market.  Anecdotally, it seemed that many of my clients (both buyers and sellers) decided to sit out the holiday season – waiting for more opportunities (either available homes or buyer demand).  Where we did see some welcome news to sellers is again, an increase in median value.  The law of supply and demand would stand to prove that with a drop off in supply, remaining demand would push prices higher, which they did in January 2019.
Loveland/Berthoud (IRES Area 8, Including Loveland, Berthoud, & SW Larimer County)
105 homes were sold in the Loveland/Berthoud area in January 2019 which was down nearly 19% from the previous year, however, the 122 homes sold in January of 2018 was about a 17% increase from 2017.  So, the decrease was a bit of an anomaly – the consequence of a big month in the previous year.  Loveland, like a traditional middle child, is pulled in different directions and can sometimes look like a great market, and sometimes look like a less-than-average market.  The differences in the submarkets of Loveland and Berthoud can often skew statistics, especially when there is a small sample size of sales.  Berthoud is very top heavy in more expensive new builds, where as Loveland has a large market of traditional resale homes.  A small decrease in median value in January will likely be balanced out with a pretty nice increase in February.  Stay tuned.
Greeley/Evans (IRES Mail Cities Greeley and Evans)
Continuing it's reign as the "affordable" mecca in Northern Colorado, Greeley's median home values relaxed back down below the $300k mark in January off of a high of $317,000 in November 2018.  Only 84 homes were sold in the entire Greeley/Evans area in January, which was down nearly 13% from 2018.  Because the area's home supply has been very constrained, a decrease in sales should be expected for 2019.  If you're a buyer lucky enough to go under contract on a home in the tight Greeley market – do everything you can to hang on for dear life.
What's interesting is that although all three markets had sales decrease sharply, the least severe drop was in the most affordable market (Greeley), and the most severe drop was in the least affordable market (Fort Collins).  This further shows that as buyers continue to be beaten up with low inventory, wavering interest rates, competition and fatigue – the most affordable markets will continue to be the most attractive.
Subscribe to Market Reports     What's a Craft Broker?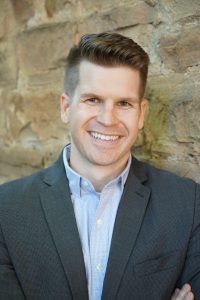 About the Author:  Jared Reimer is a native Coloradoan and an Associate Broker at Elevations Real Estate in Old Town Fort Collins.  He's a community advocate, business champion, blogger, leader, tireless volunteer, innovator, thinker and expert on all things real estate in Fort Collins and surrounding Northern Colorado.  You're likely to find Jared spending quality time outside with his wife, Kacie, and young son, Hudson, or sharing a beer or two with a friend throughout Fort Collins.  Call or text Jared at 970.222.1049 or email him at Jared@TheCraftBroker.com