September is usually a sleepier month in Northern Colorado real estate, but September 2020 was anything but.  Maybe parents were busy hatching real estate dreams while their kids were still doing school from home.  Maybe they have felt the squeeze while working from home themselves and needed a bigger space to accommodate new office needs. Whatever the case, across Northern Colorado, we saw the highest values on record as Fort Collins, Loveland/Berthoud and Greeley/Evans all posted above expectation gains last month.
Looking For a Realtor?    View My Testimonials
Northern Colorado Median Home Values
Northern Colorado Home Sales
Fort Collins (IRES Area 9, Including Fort Collins, Wellington, Timnath, & Western Larimer County)
After an incredible August, the Fort Collins market posted its next record value in September, posting a $485,005 median value – that is up over 16.87% over last September and an additional $20k+ over August's record value.  Along with that, sales were up 36% in September over last year, a testament to the demand in the market.
Loveland/Berthoud (IRES Area 8, Including Loveland, Berthoud, & SW Larimer County)
The Loveland/Berthoud market has awoken from a bit of a slumber, having continually posted medians around the $400,000 mark. Over the last few months, the Loveland market has screamed ahead, boosting it's median value to $445,000, up 13% from last year.  Incredibly, Loveland had a 60% increase in sales as compared to September 2019.  It seems the demand that was sitting on the fence during COVID has jumped in the market.
Greeley/Evans (IRES Mail Cities Greeley and Evans)
Not to be outdone, Greeley also posted a near record median value in September, up 6.28% from last year to $332,600.  Known as the most affordable market in Northern Colorado, that affordable moniker is slowly fading and values creep up.  Just like Fort Collins and Loveland, demand was high as there was a 21% jump in sales as compared to 2019.
What's Next?
You can't beat owning real estate in Northern Colorado.  The uncertainty caused by COVID has certainly passed by our market, and those buyers who waited on the sidelines are coming in droves.  Also coming in droves are folks from more expensive markets who value the quality of life that we can provide in Northern Colorado.  When you can work from home, you might as well work from anywhere that makes you happy.  We will continue to see growth across the region, in terms of median value, so long as homebuyers from near and far continue to see the area as the perfect spot to grow. Also, interest rates remain so low, that sellers on the low end of the market are moving up to accommodate new needs post COVID.
I provide the expert guidance, resources and confidence to easily make a move in Northern Colorado.  Every real estate transaction is unique and I work closely with you to develop a plan, strategy and approach to get the most out of your next sale or purchase. If you, a friend or a neighbor have a real estate need, please get in touch with me | Jared@TheCraftBroker.com or  970.222.1049
Subscribe to Market Reports     What's a Craft Broker?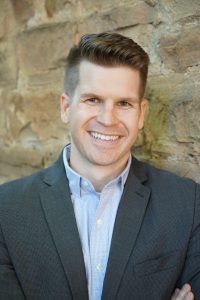 About the Author:  Jared Reimer is a native Coloradoan and an Associate Broker at Elevations Real Estate in Old Town Fort Collins.  He's a community advocate, business champion, blogger, leader, tireless volunteer, innovator, thinker and expert on all things real estate in Fort Collins and surrounding Northern Colorado.  You're likely to find Jared spending quality time outside with his wife, Kacie, and kids, Hudson and Isla, or sharing a beer or two with a friend throughout Fort Collins.  Call or text Jared at 970.222.1049 or email him at Jared@TheCraftBroker.com