We're past the halfway point of the year and with the weather, home prices are heating up.  Granted, home prices have been heating up in the middle of the winter too, however, we've reached some really astounding milestones in all three markets.
Northern Colorado Home Sales
Northern Colorado Median Home Values
Related Articles
There's Never a Bad Time to Sell Your Home  |  Selling a Luxury Home
Fort Collins
I remember, even in my short career, that the median value getting above $300,000 in Fort Collins was a BIG deal.  That was December of 2014.  In less than 4 years, the median value has grown over $100,000, hitting a high point of $420,000 in June.  This was based off of 344 sales, which is very much in line with our expectations during a very busy month.  Available listings in June were down nearly 15% from June 2017.
Loveland/Berthoud
Prices in the Loveland/Berthoud market were up nearly 10% from the June 2017 to $389,577, however those median figures were down slightly from the peak of $406,500 in May of this year.  Currently, the Loveland/Berthoud market is being hit most dramatically with lack of inventory, down nearly 25% from this time last year.  Still marginally more affordable than Fort Collins, buyers are arduously hunting but finding little opportunity in Loveland.
Greeley/Evans
Home prices are heating up as Greeley crept up above the $300,000 mark for the first time ever.  While this is a significant milestone, it cannot be forgotten that Greeley, once a haven for the most affordable homes, is not becoming more and more unaffordable.  If one cannot afford Greeley, there is nowhere else to turn in Northern Colorado.
Again, the lack of build-able land in Northern Colorado is contributing to the lack of homes being built.  This, among plenty of other factors, is holding up available inventory for the flood of buyers to purchase.  Sellers, who want to continue riding the wave of appreciation, have been holding tight to their new found equity, and rather than moving, many are updating and improving their current homes.  There is absolutely no scenario at this time that would indicate a relaxing of prices, a infusion of inventory, or a waning of demand.  While home prices are heating up, you can expect more of the same.  If you're a buyer and you need to make sense of your options, contact me for a strategy session.  If you're a seller wanting to get the most from your home while navigating multiple offers, showings and closing scenarios, let's make a plan to get you into your next home. Contact me by text or phone at 970.222.1049 or by email at Jared@theCraftBroker.com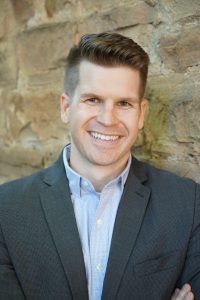 About the Author:  Jared Reimer is a native Coloradoan and an Associate Broker at Elevations Real Estate in Old Town Fort Collins.  He's a community advocate, business champion, blogger, leader, tireless volunteer, innovator, thinker and expert on all things real estate in Fort Collins and surrounding Northern Colorado.  You're likely to find Jared spending quality time outside with his wife, Kacie, and young son, Hudson, or sharing a beer or two with a friend throughout Fort Collins.  Call or text Jared at 970.222.1049 or email him at Jared@TheCraftBroker.com