May 2021 was the month that prices really surged across the region in the most aggressive fashion I've seen in my decade plus of working in the Northern Colorado market.  Word got out in March and April that inventory didn't seem to be moving up at all, which is rare for the spring selling season, and buyers flooded the depressed market and drove prices up, up, up.  As those home sales closed, we can see the aftermath of price escalation, that is expected to continue as we head deeper and deeper into 2021.  As home prices continue to gain momentum, we don't expect to see much relief in sight, especially with continued low inventory levels.
Looking For a Realtor?    View My Testimonials
Northern Colorado Median Home Values
Northern Colorado Home Sales
Fort Collins (IRES Area 9, Including Fort Collins, Wellington, Timnath, & Western Larimer County)
Fort Collins hit new highs in May with an eye-popping $530,000 median value.  This is up nearly 20% from May 2020, where we were just seeing the world begin to spin again after COVID shutdowns.  Just like the rest of the region, inventory was incredibly down throughout the month of May and eager buyers were in bidding wars on nearly every home, it seemed.  Sales were up 73% as compared to last year, however, these numbers are skewed due to COVID sales figures from 2020.
Loveland/Berthoud (IRES Area 8, Including Loveland, Berthoud, & SW Larimer County)
Not to be outdone, the Loveland/Berthoud Market was up nearly 25% year over year (nearly $100,000) and just barely broke the $500,000 threshold in May.  This huge boost was due in part to the lack of inventory, but also the larger sales of new homes, primarily in the Berthoud market.  Like Fort Collins, Loveland/Berthoud had a 78% jump in sales as compared to the COVID May 2020 figures.
Greeley/Evans (IRES Mail Cities Greeley and Evans)
Greeley/Evans keeps on chugging along in a positive direction with a 17.5% gain in median value to $368,738 as compared to May 2020.  Sales increases weren't as pronounced as they were in the rest of the region, simply because inventory and sales were so low in both years, there was "only" a 28% gain, rather than 75%+ in Loveland and Fort Collins.
Inventory
While the three regions above are pulled from MLS "area" (ie Area 9 – Fort Collins+Timnath+Wellington+Larimer) the inventory numbers below are pulled from direct cities – Fort Collins, Loveland, and Greeley.  The actual numbers are less important than the overall trend – DOWNWARD INTO SUMMER.   We typically see a peak in the June or July time frame, what's disturbing is that we have peaked in April.  While we wait to see what June inventory figures look like, we'll have to hope for more sellers bringing their home to the market to quench the demand of thirsty buyers.  Time will tell.
I provide the expert guidance, resources and confidence to easily make a move in Northern Colorado.  Every real estate transaction is unique and I work closely with you to develop a plan, strategy and approach to get the most out of your next sale or purchase. If you, a friend or a neighbor have a real estate need, please get in touch with me | Jared@TheCraftBroker.com or  970.222.1049
Subscribe to Market Reports     What's a Craft Broker?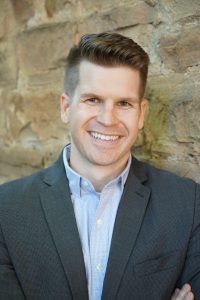 About the Author:  Jared Reimer is a native Coloradoan and an Associate Broker at Elevations Real Estate in Old Town Fort Collins.  He's a community advocate, business champion, blogger, leader, tireless volunteer, innovator, thinker and expert on all things real estate in Fort Collins and surrounding Northern Colorado.  You're likely to find Jared spending quality time outside with his wife, Kacie, and kids, Hudson and Isla, or sharing a beer or two with a friend throughout Fort Collins.  Call or text Jared at 970.222.1049 or email him at Jared@TheCraftBroker.com