Finally, finally, finally – there are some more homes on the market.  A small uptick between February and into March is adding to the momentum of the housing market this spring, however, the uptick is just that – very, very small, so homebuyers aren't feeling much relief, if anything.  And along with that distressing feeling, buyers are now having to adjust budgets and expectations as interest rates have finally popped up, to help stem inflation. So along with few homes to see and decreased buying power, what are buyers to do?  My best advice is to be prepared.  Before you even see a home, work with me to lay out your strategy, intentions and goals.  Do not wait for the right house, it will be too late in most cases.  Get prequalified immediately, develop your plan (this takes less than 30 minutes), and work to make decisions quickly.  With more preparation, the easier it will be to capitalize on the opportunities that pop up.  Sellers need strong strategy as well.  With high demand comes high pressure and quick decisions as well.  You'll need to understand exactly how your home will fare versus the competition.  You'll need to understand what to do in case of multiple offers with escalation clauses, waived contingencies and pushy agents trying to win for their clients.  It's not as easy as you'd think.  Reach out to me, and I'll help you in any situation.
Looking For a Realtor?    View My Testimonials
Northern Colorado Median Home Values
Northern Colorado Home Sales
Fort Collins (IRES Area 9, Including Fort Collins, Wellington, Timnath, & Western Larimer County)
The Fort Collins area once again scraped the $600,000 mark for median value, up 18.84% over March 2021's median value.  Last March was the timeframe in which the market went from busy to "crisis level competitive", so nearly 20% gains on those figures is downright impressive.  Sales are still down, dismally, due to low inventory over the January and February months that resulted in March Sales. Year to date, we are still down 17% from 2021 sales in Fort Collins and unless inventory really picks up, I'm afraid we'll stay pretty low.
Loveland/Berthoud (IRES Area 8, Including Loveland, Berthoud, & SW Larimer County)
Loveland/Berthoud had a HUGE jump in median value as compared to March 2021, up 30.16% to $560,000.  This huge jump can be mainly attributed to the 30% decrease in sales, meaning there was INSANE competition for the few homes in Loveland.  Lots of great things are happening in Loveland and it is beginning to be more and more attractive to those who are getting beat out by offers in Fort Collins.  Although the home values are not too dissimilar, the amount of home you can get for the price in Loveland is often a much better value.
Greeley/Evans (IRES Mail Cities Greeley and Evans)
Speaking of better value…Value seekers are still looking at Greeley, where there was a large uptick in inventory, and sales.  Sales were up 33% in Greeley as compared to March 2021, and median value was up 24.4% to $447,992 in the same period.  It is unheard of to have such a bump in sales, along with a huge bump in median value.  It defies logic, but this market has been illogical for some time.  With a good amount of new homes at more reasonable prices, Greeley/Evans will keep some demand pulled their way throughout the selling season.
Inventory
We finally have a positive uptick in inventory which is expected but very, very needed.  Home buyers are still flocking to the area (or within the area) and with less than 300 homes to choose from, competition has heated up.  While we always expect more inventory as the market and temps thaw out in springtime, we are still at historically low inventory levels.  We need more homes to become available to further prevent our ongoing affordability crisis.
I provide the expert guidance, resources and confidence to easily make a move in Northern Colorado.  Every real estate transaction is unique and I work closely with you to develop a plan, strategy and approach to get the most out of your next sale or purchase. If you, a friend or a neighbor have a real estate need, please get in touch with me | Jared@TheCraftBroker.com or  970.222.1049
Subscribe to Market Reports     What's a Craft Broker?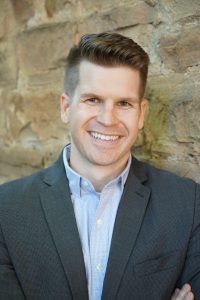 About the Author:  Jared Reimer is a native Coloradoan and an Associate Broker at Elevations Real Estate in Old Town Fort Collins.  He's a community advocate, business champion, blogger, leader, tireless volunteer, innovator, thinker and expert on all things real estate in Fort Collins and surrounding Northern Colorado.  You're likely to find Jared spending quality time outside with his wife, Kacie, and kids, Hudson and Isla, or sharing a beer or two with a friend throughout Fort Collins.  Call or text Jared at 970.222.1049 or email him at Jared@TheCraftBroker.com