It's rare that you see 20%+ jumps in median value across the entire region, but because of high, high demand and further constrained inventory, the huge price jumps are here to stay.  The homes that closed in July were the result of contracts written in May and early June when abundant, eager homebuyers flooded the market and were met with only about 250 available homes to see across the entire Fort Collins, Loveland/Berthoud, and Greeley/Evans areas.  Very slim pickin'.  Those buyers who did win out and go under contract either brought large downpayments, waived most of (if not all) their contingencies, and went well above list price to get their home.  We are still seeing escalation clauses, multiple offers and appraisal gap coverage, too.
Looking For a Realtor?    View My Testimonials
Northern Colorado Median Home Values

Northern Colorado Home Sales
Fort Collins (IRES Area 9, Including Fort Collins, Wellington, Timnath, & Western Larimer County)
Up above the $500k mark, with no backsliding in sight, Fort Collins surged ahead to a median value of $540,000 in July, a 24.14% increase from last year's values.  There was a slight dip in sales this month as compared to July 2020, however, many of last year's sales were a result of the surge in sales in mid-year, post lockdown.  For the year, Fort Collins has sold nearly 16% more homes than 2020.  With inventory finally trending up for the first time in 18 months, it's likely that sales will be strong for the remainder of the year.
Loveland/Berthoud (IRES Area 8, Including Loveland, Berthoud, & SW Larimer County)
Loveland's median value remained high in July, just under the $500k mark, a 21% gain as compared to July 2020.  Like Fort Collins, Loveland/Berthoud's inventory in the months preceding July were the lowest they've been in history, so demand certainly outpaced supply, driving values up, up, up.  Home sales were down nearly 25% this month, again due to the COVID anomaly in July 2020.  Inventory is creeping up a bit, and we'll see if it can hold steady to round out the year.
Greeley/Evans (IRES Mail Cities Greeley and Evans)
Once affordable, the Greeley/Evans market is anything but that anymore, posting a record high median value of $383,500, a 20% gain from last year's July median.  As buyers drive until they qualify, the Greeley/Evans market provides more space and nicer homes for a more affordable price, however, a $400,000 house an very well be out of reach for some buyers looking in Weld County.  But, as the Fort Collins and Loveland/Berthoud markets reach the $500k mark and beyond, Greeley will always be looked at as a bargain, continuing to attract price conscious buyers.
Inventory
The last time we saw a sustained upward trend beginning was over 18 months ago, prior to COVID amplifying pressures in the housing market.  Finally, this summer we are starting to see some inventory return.  However, if the markets play out like they typically do, inventory tends to trail off for the remainder of the year.  If buyers are looking for an opportunity as the market has turned down to a simmer rather than a full on boil, now is your time to make a move.
I provide the expert guidance, resources and confidence to easily make a move in Northern Colorado.  Every real estate transaction is unique and I work closely with you to develop a plan, strategy and approach to get the most out of your next sale or purchase. If you, a friend or a neighbor have a real estate need, please get in touch with me | Jared@TheCraftBroker.com or  970.222.1049
Subscribe to Market Reports     What's a Craft Broker?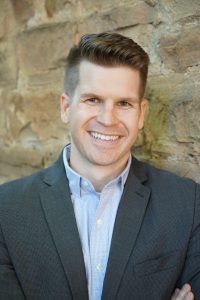 About the Author:  Jared Reimer is a native Coloradoan and an Associate Broker at Elevations Real Estate in Old Town Fort Collins.  He's a community advocate, business champion, blogger, leader, tireless volunteer, innovator, thinker and expert on all things real estate in Fort Collins and surrounding Northern Colorado.  You're likely to find Jared spending quality time outside with his wife, Kacie, and kids, Hudson and Isla, or sharing a beer or two with a friend throughout Fort Collins.  Call or text Jared at 970.222.1049 or email him at Jared@TheCraftBroker.com