Now that we're past October and nearing the home stretch in 2018, Northern Colorado real estate is really a tale of two markets.  Furthermore, these markets are not necessarily easy to interpret.  The two separate markets are the "affordably priced" and the "not-so-affordably priced" homes.  Greeley/Evans is still affordable, whereas Fort Collins and the Loveland/Berthoud markets are still on the high end of buyer's price points.  Each of these markets are behaving differently.  See the stats below to get some insight into what's happening.
Northern Colorado Home Sales
Northern Colorado Median Home Values
Related Articles
There's Never a Bad Time to Sell Your Home  |  Selling a Luxury Home
Greeley/Evans
The Greeley/Evans market had a very robust October, with 182 homes selling.  This is quite the outlier as it is the 2nd best month of the year in the market, below the 208 sales in July.  This is pretty exciting, as we're also starting to see a good increase in inventory as well.  In September, active listings were up 6.25% from 2017 and in October, active listings were up 9.29% too.  When inventory increases and prices increase, it means there is still a very strong demand, and Greeley/Evans have been hurting for some supply.
Loveland/Berthoud
The Loveland/Berthoud market is struggling for a good supply of inventory.  Year to date, there have been over 12% fewer sPriales in the market as compared to YTD 2017.  What's more, inventory, is still very depressed in Loveland/Berthoud averaging double digit deficiencies as compared to 2017.  Uniquely enough, with the lack of homes, you would think that home prices would be shooting up due to demand, however, we're seeing home prices in Loveland/Berthoud relax a bit – down to just $390,000, off its top mark of $406,500 from May 2018.
Fort Collins
Fort Collins, like Loveland, has seen prices dip.  The high water mark in 2018 was $420,500 in June, and currently, median values have dropped to $395,950.  While this is causing many statisticians and real estate professionals to alert the masses about a massive recession, I am still very bullish on the market.  Home values surged in the Fort Collins market through the first half of the year, and right now, buyers are catching their breath, adjusting to the market, and understanding how the rising interest rates  are impacting their buying power.  This isn't the peak, it's a dip in an otherwise very robust market.  And while we may not see 10%+ increases in home values over the next 2-3 years, it is still very likely that we will continue a healthy and sustainable 3-6% appreciation rate.
With the market shifting ever so slightly, selling your home is not as simple and straightforward as it once was.  You need an experienced professional to guide your sale so that you can make the most of your next move.  If you've been interested in selling your home, realizing your equity, and starting your next journey, now is a great time to get your ducks in a row for a spring sale.  I look forward to chatting with you!
If you're a buyer and you need to make sense of your options, contact me for a strategy session.  If you're a seller wanting to get the most from your home while navigating multiple offers, showings and closing scenarios, let's make a plan to get you into your next home. Contact me by text or phone at 970.222.1049 or by email at Jared@TheCraftBroker.com.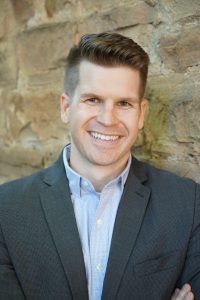 About the Author:  Jared Reimer is a native Coloradoan and an Associate Broker at Elevations Real Estate in Old Town Fort Collins.  He's a community advocate, business champion, blogger, leader, tireless volunteer, innovator, thinker and expert on all things real estate in Fort Collins and surrounding Northern Colorado.  You're likely to find Jared spending quality time outside with his wife, Kacie, and young son, Hudson, or sharing a beer or two with a friend throughout Fort Collins.  Call or text Jared at 970.222.1049 or email him at Jared@TheCraftBroker.com