We are deep into the selling season, home values and sales are remaining strong across Northern Colorado despite a bump in interest rates.  Many of the closings in May represented contracts from the late March through April timeframe, before rates began to really increase, so June data will be much more telling.  Either way, sales and prices generally remained strong with limited inventory, and buyers are still throwing everything at sellers to get offers accepted.  Across Northern Colorado, buyers should expect to offer between 3-4% above list price to remain competitive on the best homes.
Looking For a Realtor?    View My Testimonials
Northern Colorado Median Home Values

Northern Colorado Home Sales
Fort Collins (IRES Area 9, Including Fort Collins, Wellington, Timnath, & Western Larimer County)
The Fort Collins market had a pretty "normal" month with a 15% gain over last year's median value, up to $610,000, which is just down off of all time highs.  It is becoming clear that Fort Collins might be too expensive for many buyers, as more sales have continued to trickle into the surrounding areas.  Fort Collins is the only market to not post a gain in home sales verse May 2021.  Inventory in Fort Collins did not budge from April, which is concerning.  If fewer homes come on the market, especially in the busy summer months, prices will continue to escalate.
Loveland/Berthoud (IRES Area 8, Including Loveland, Berthoud, & SW Larimer County)
The Loveland/Berthoud had a great May posting a 12% increase in median value from May 2021, up to $560,000, marginally lower than Fort Collins.  Sales were up 7%+ which was a nice turn around to see an increase in sales.  Loveland seems to be attracting those who are getting priced out of the Fort Collins area market.  Inventory in Loveland was also up, which gave some homebuyers a little relief, or at least more options and somewhat less competition.
Greeley/Evans (IRES Mail Cities Greeley and Evans)
The "affordable" Greeley/Evans market is doing really well, still attracting those in need of space and some value.  Median value is up 22% from May 2021, to $449,380, and sales have shot up as well, up 26% over the same period.  Greeley has had a small increase in inventory but is just as competitive as the remainder of the region.
Inventory
If all goes well, we should see a sharp jump upward in June and July as we really get into the busiest selling season.  The good news is that inventory levels are higher than they were for May 2021, but still nowhere near where they need to be to create a bit more of a balanced market. We are still very, very far off from balanced.
Percent of List Price to Sold Price
We may have hit our peak on over asking bids, but that doesn't mean we won't sustain these 3-4% overbids for some time.  Without more inventory, competition will will still keep bids well above asking prices, which are also up, up, up.
I provide the expert guidance, resources and confidence to easily make a move in Northern Colorado.  Every real estate transaction is unique and I work closely with you to develop a plan, strategy and approach to get the most out of your next sale or purchase. If you, a friend or a neighbor have a real estate need, please get in touch with me | Jared@TheCraftBroker.com or  970.222.1049
Subscribe to Market Reports     What's a Craft Broker?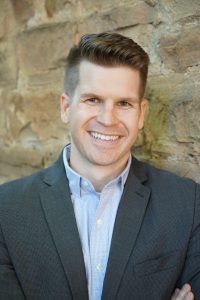 About the Author:  Jared Reimer is a native Coloradoan and an Associate Broker at Elevations Real Estate in Old Town Fort Collins.  He's a community advocate, business champion, blogger, leader, tireless volunteer, innovator, thinker and expert on all things real estate in Fort Collins and surrounding Northern Colorado.  You're likely to find Jared spending quality time outside with his wife, Kacie, and kids, Hudson and Isla, or sharing a beer or two with a friend throughout Fort Collins.  Call or text Jared at 970.222.1049 or email him at Jared@TheCraftBroker.com