Can you believe it?  Another month with nearly 20% year over year increases across the board for home values in Northern Colorado.  It's hard not to sound like a broken record with my monthly updates: low inventory, high buyer demand, waived contingencies, above list price offers – it goes on and on.  Although we did see a slight uptick in the amount of homes for sale in June and July, it looks as if perhaps the seasonality of our market is beginning to show as, at least for the time-being, inventory begins to retreat into the Autumn and Winter months where we traditionally see the least amount of listings pop up.  Either way, buyers are still very hungry, eager and willing to do whatever it takes to get in a home in Northern Colorado.
Looking For a Realtor?    View My Testimonials
Northern Colorado Median Home Values
Northern Colorado Home Sales
Fort Collins (IRES Area 9, Including Fort Collins, Wellington, Timnath, & Western Larimer County)
Sales in Fort Collins dropped off rather dramatically from August of 2020, however, this was due to the COVID shift in home sales that really popped up over the summer of 2020.  What really sticks out is the 20%+ jump in home values from 2020, up to $555,000.  The median homeowner in Fort Collins gained $95,000 in equity over the last year alone, not bad for a passive, part time job.
Loveland/Berthoud (IRES Area 8, Including Loveland, Berthoud, & SW Larimer County)
To call Loveland's 16% gain in median value the least impressive in the region is like calling a bronze medal in the Olympics disappointing.  A 16%+ gain is an incredible feat for Loveland/Berthoud, as homebuyers who settle in Loveland are always pulled in different directions – choose the more affordable Greeley/Evans area, or choose the more amenity rich Fort Collins.  Loveland/Berthoud is booming, just as much as the rest of the region.
Greeley/Evans (IRES Mail Cities Greeley and Evans)
Greeley/Evans nearly tipped over the $400,000 mark for median value, up 20.73% to $396,000, as compared to August 2020.  Sales were nearly equal to figures from last year, too.  When there were just 77 detached homes to choose from in the entire Greeley/Evans market in August, it's easy to see how demand could drive prices up so fiercely.
Inventory
The hope is that instead of seeing a seasonal decline in inventory into the fall months, that we level out a bit through the winter, although it doesn't look particularly promising.  May, June and July had higher levels of homes for sale, but in August, that receded a bit.  This could be caused by a number of events – final summer vacations, back to school, or just not wanting to make a change in a crazy market. Whatever the case, inventory is what controls the market.
I provide the expert guidance, resources and confidence to easily make a move in Northern Colorado.  Every real estate transaction is unique and I work closely with you to develop a plan, strategy and approach to get the most out of your next sale or purchase. If you, a friend or a neighbor have a real estate need, please get in touch with me | Jared@TheCraftBroker.com or  970.222.1049
Subscribe to Market Reports     What's a Craft Broker?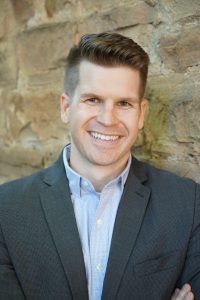 About the Author:  Jared Reimer is a native Coloradoan and an Associate Broker at Elevations Real Estate in Old Town Fort Collins.  He's a community advocate, business champion, blogger, leader, tireless volunteer, innovator, thinker and expert on all things real estate in Fort Collins and surrounding Northern Colorado.  You're likely to find Jared spending quality time outside with his wife, Kacie, and kids, Hudson and Isla, or sharing a beer or two with a friend throughout Fort Collins.  Call or text Jared at 970.222.1049 or email him at Jared@TheCraftBroker.com