It doesn't seem like rising interest rates, monkey pox or recession fears have slowed down the real estate market yet, if anything, these pressures are pushing buyers to act now by hustling to get their purchase under contract, beating out the hoards of buyers descending upon Northern Colorado. It'll take a well crafted offer, solid financing, and perfect timing to see a home, write an offer and beat out multiple strong offers.  My best and most biased advice is to be prepared, work closely with your Realtor and move quickly!
Looking For a Realtor?    View My Testimonials
Northern Colorado Median Home Values

Northern Colorado Home Sales
Fort Collins (IRES Area 9, Including Fort Collins, Wellington, Timnath, & Western Larimer County)
The Fort Collins real estate powerhouse is chugging along steadily and strongly.  Anecdotally, my current brood of buyers has been hunting in Fort Collins, most in between $550k-$800k and it is a struggle to win out.  20-30 showings per listing, 10+ offers, going $30-100k above list price.  It's been brutal.  The numbers are evidence of the extreme competition as well.  Median value up to $620,000, nearly 22% above last year's April median.  Sales are still lagging behind last years totals, down 13%.  While prices continue to increase, there appears to be no slow down on the horizon unless more inventory can be built, or, if buyers decide to give up when they're priced out.
Loveland/Berthoud (IRES Area 8, Including Loveland, Berthoud, & SW Larimer County)
Loveland/Berthoud saw the largest spike in median value, up 37% from April 2021, just a hair under $600,000 – this is significant.  Loveland is leading the region in year to date median value increases, up 28% as compared to the same timeframe last year.  Sales are still sluggish, simply because inventory has remained historically low.  In fact, Loveland had the fewest homes for sale in the 3 city region in April.
Greeley/Evans (IRES Mail Cities Greeley and Evans)
Greeley came out swinging in April as much of Greeley/Evans went on sale.  There were 223 sales, up 60% from April 2021 – which is very significant.  So far this year, Greeley/Evans has had 28% more sales than Jan-Apr 2021, where as Fort Collins and Loveland have had 15% fewer sales over the same timeframe.  It means sellers are cashing out, selling their homes and moving up.  It breathes a bit of life into the market, as the Greeley area is more affordable (for now).  Those bargain hunters are likely finding opportunities in a cheaper market, although on average they are paying about 3% more than list price to get their dream home under contract.
Inventory
Across the market, active inventory is trending up, which is typical for the spring market, but it just isn't increasing at the rate many buyers are hoping for.  Fort Collins had the highest jump in the last month, while Greeley is staying fairly level and Loveland is low but increasing.  It may be asking too much to match last year's inventory levels, but any increase would be welcomed by buyers and their real estate professionals.
Percent of List Price to Sold Price
As a measure of how competitive the market is, I've included this chart to show you just how far above list price some buyers are needing to go to secure properties across Northern Colorado.  Keep in mind, this is the median percent above list price for all detached homes in the three major markets.  It really is a bloodbath out there!
I provide the expert guidance, resources and confidence to easily make a move in Northern Colorado.  Every real estate transaction is unique and I work closely with you to develop a plan, strategy and approach to get the most out of your next sale or purchase. If you, a friend or a neighbor have a real estate need, please get in touch with me | Jared@TheCraftBroker.com or  970.222.1049
Subscribe to Market Reports     What's a Craft Broker?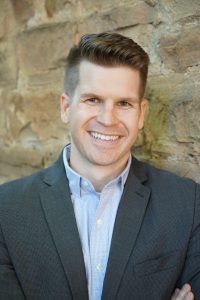 About the Author:  Jared Reimer is a native Coloradoan and an Associate Broker at Elevations Real Estate in Old Town Fort Collins.  He's a community advocate, business champion, blogger, leader, tireless volunteer, innovator, thinker and expert on all things real estate in Fort Collins and surrounding Northern Colorado.  You're likely to find Jared spending quality time outside with his wife, Kacie, and kids, Hudson and Isla, or sharing a beer or two with a friend throughout Fort Collins.  Call or text Jared at 970.222.1049 or email him at Jared@TheCraftBroker.com